They're irrelevant but O.K.
Globalization will die with multiculturalism. Hint: they're the same thing, that's why this ploy could never, ever work, Dick.
Those people don't listen, they follow. That's all they do. They're Bernie lite.
Nobody plays Follow the Leader better than shitlibs.
Remember, they are left wing. Although to claim anti-fascism is a leftist myth, looking to history. Lenin, Stalin, Mao… maybe Putin.
http://freespiritedmind.com/richard-spencer-crashes-a-libertarian-conference-and-gets-thrown-out/
including because?
He quotes Ayn Rand (I know, I know).
And what a weaksauce appeal to authority. Trite AF.
"Racism claims that the content of a man's mind (not his cognitive apparatus, but its content) is inherited; that a man's convictions, values, and character are determined before he is born, by physical factors beyond his control. This is the caveman's version of the doctrine of innate ideas—or of inherited knowledge—which has been thoroughly refuted by philosophy and science. Racism is a doctrine of, by and for brutes. It is a barnyard or stock-farm version of collectivism, appropriate to a mentality that differentiates between various breeds of animals, but not between animals and men."
This predates the field of genetics, behavioural genetics, forensic anthropology, criminology and widespread acultural IQ testing.
Was Einstein's brain normal? Not really. You can't use Mac OS on an MS Windows PC properly and neither can you expect the performance range of one higher successful group e.g. Jews like Rand, from the platform of people who can barely stop murdering their seed crop (see Africa, and the tragic, huge failure of the Millennium Villages.)
http://reason.com/archives/2013/10/04/the-big-aid-debate-is-over
Yes, that's a shitlib site. I can stab them with their own shanks.
Even introversion/extraversion is neurological and thereby, inherited. Look up the entire region of twin studies to reveal how laughably wrong these claims are. Is mental illness the person's fault, then, or something you can inherit? Really pin them down on the problematic consequences of making everyone 100% responsible for their biology, when none of us chose to be born.
"by physical factors beyond his control" – biology?
Rand wasn't a scientist. Nobody ever asked Curie. Curie FTW.
Even the most diehard Tabula Rasa fan (clinging onto a philosophy to the point of insanity) would admit culture predates our birth and gives a heavy influence so hypothetically, still a bust.
Libertarianism seeks to duplicate cultures like a socioeconomic equivalent of Copy and Paste – and that's why it will always be destined to fail.
People are not the same. We have DNA tests, MRI scans and performance metrics. You don't see many white men winning the 100m sprint.
At this point they look retarded, painfully slow on the uptake, at least half a century out of date, but I guess autism is all about refusing to concede overt stupidity. Pity the rest of us can see. Libertarianism is the doctrine where you must assume as your prior a belief, nay, a faith, that everyone in the world is the same intelligence level of a 120IQ white man with Aspergers living in a capital city and desperate for money to buy female attention.
If some people are less able than they are, they might need to feel guilty for once in their spoiled suburban childhood lives. They might pause to think – wait, maybe I didn't earn all of this? 'Check your privilege' applies to these people because they use a nonsense condition as an excuse to be a complete, unrepentant arsehole. The male SJW's natural home. But libertarianism has never been tried! – because there aren't enough autistic MENSA card holders in the world. In most parts of it, they'd be murdered within five minutes for citing their paper IQ in an argument.
Libertarians want to have as much money as Republicans but never to feel guilty about it. Because child labour is so much better morally, all the way in China than ignoring minimum wages in America.
"This is the caveman's version of the doctrine of innate ideas—or of inherited knowledge"
like language? or some little thing called epigenetics, where your ancestors can dictate your own risk of heart disease? why would medicine need that information? that's just silly
"which has been thoroughly refuted by philosophy and science."
no such thing, it is always pending further evidence
anti-science liars like to spread that myth though
Science isn't a damsel with 'honour' to protect, you can discuss anything. ANY-THING. That is literally the whole point. No subject is EVER off the table. The method can ALWAYS be applied. NO exceptions, Mr Pope!
The kind of person to un-ironically quote this.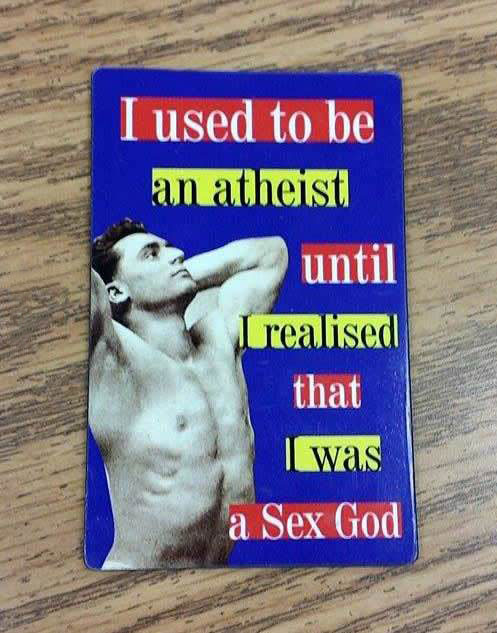 You can see where the autistic arrogance of atheistkult feeds in. I'm pretty sure 85% of 'high-functioning' aka not real autism is hubris.
He claims it's collectivism, because Rand does. Nationalism is not collectivism, globalism is.
Libertarianism is globalism. Nationalism is capitalist, competitive. Libertarianism tells the First World it has earned its position over the Third because the truth might make them feel bad about the slave labour.
"appropriate to a mentality that differentiates between various breeds of animals, but not between animals and men."
aka Literally what Darwin said in Origin of the Species. He opens by discussing animal breeding.
Different breeds of animal are different races within the same species.
Biology applies to all species, men are not exempt from evolution.