I never got around to explaining this scientifically.
TLDR this picture. Understand this picture and you've pretty much got the gist.

Aside from sampling bias that it's mostly men taking the tests.
Ideally, there'd be a vast study controlling for factors of class, education, mental health, anything that affects IQ and THEN, from that data (cross-cultural obviously) a comparison between the sexes.
Historical comparisons don't work because women couldn't attend full schooling, and were legally blocked from college.
https://www.socialresearchmethods.net/kb/measerr.php
Random error would be like what you had for breakfast that morning or a bird outside distracting you from the test. Those are confounds. Systemic error is the bias. Bias is a mathematical concept and it's baked into the method design. That's why me and everyone else who knows their stuff will read the methodology and critique that in light of the data results.
IQ also rejects many valuable parts of intelligence like grit or EQ (that women score well on), as well as the fact you can be taught it or improve your score, which flies in the face of the premise of IQ as a construct of 'g', as natural intellect. While very valuable and predictive of life outcomes, it is only a piece of paper and its greatest value is for academia.
The 'Muh Male IQ' crowd never suggest a corroborating test.
What confirmation bias?
"Finally, one of the best things you can do to deal with measurement errors, especially systematic errors, is to use multiple measures of the same construct. Especially if the different measures don't share the same systematic errors, you will be able to triangulate across the multiple measures and get a more accurate sense of what's going on."
Those measures would include crime rates between the sexes, psychiatric suicidality and biological longevity.
On all those metrics, men lose. So much for 'superior sex' arguments.
Repost but good:
If you take the evolutionary biologist approach and control for the size of the body, women are actually more intelligent.
http://www.researchgate.net/publication/40999617_The_role_of_height_in_the_sex_difference_in_intelligence
If you look at what's more valuable to the brain, it's white matter. Women have greater wm volume.
The Gender War is SJW propaganda because it's anti-natal.
http://thisiseuropa.net/overcome-men-vs-women-attitude/
If the men saying 'no brother wars' don't cooperate with women and have no one to breed with, they might as well be Milo.
If men don't want to cooperate with women, they're not men. They're boys rebelling against Mommy. This applies vice versa, there's a serious issue with someone who can't grow up and mature into their duties. That's not to say every man must be drafted or every woman needs to breed, but the sexes must support one another's efforts while respecting civil liberties because those liberties make civilization.
The sexes are different, neither is superior. We're supposed to be dimorphic, not androgynous, holding one sex to the standard of another is silly. Limiting them to that standard is also backward. Men can go into the arts, women into the sciences, it doesn't make them lesser men/women. A pair of twins, one male and one female, are more alike than they ever could be different. The sexes are more alike than the races and if you look at the antagonists on the Gender War, they're doing it to avoid the topic of a Race War by open competition.
The common 'difference' found between the sexes is approximately 3-4 IQ points in the averages. That's it. That's also tiny and well within chance based on factors like the aforementioned sampling bias. They're clutching at straws. The data from meta-analysis (not single studies, which mean nothing in social science) is abused in bad faith too. They use it to claim something no data has ever nor will ever show to avoid their Burden of Proof i.e. they claim women are stupid. If you look at the data on retardation, a totally different question from 100-point moving averages, it's clearly men that take the gold, especially the ones who claim their own mother, by their own logic, is stupid. Yes. Too stupid to abort.
When it comes to geniuses, these guys are trying to claim they're Einstein by association.
That is retarded. Claim to be Hercules at least, he was male too. Aim high in your delusion.
They tend to ignore the fact there are also female geniuses, historically and currently. This is too much for their tiny
downstairs brain.
I could apply the sampling bias of the high-IQ tests but it's common sense at this point, I won't insult you. If you look at the only use for high-IQ tests, it's to show off. Men take more of those by default and the types of intelligence included in IQ have a heavy maths bias, which girls excel at before puberty hits us over the head (earlier than boys nowadays) and we lose ground forever since academics are competitive.
Then go on to look at the way and reason these high-IQ studies are conducted – by men in academia, for men in academia. As in, these dicks are testing themselves. I'm sure there's no way that could possibly be dodgy. Men are over-represented in the STEM tenures of academia, this would suggest they do better in academia. But is someone who needs the state teat truly intelligent?
They never study private sector workers. There's also a heavy class bias, upper-middle only. Again, is this externally valid?
Does it have external validity?
Look at the front page of Google for this topic.
This comes up. This level is the best they can do.
http://www.iqcomparisonsite.com/sexdifferences.aspx
"By just looking at those figures, it seems to corroborate the conventional wisdom that has been known for decades: the average IQs are about the same and males are a bit more variable."
Remember variable in stats doesn't mean wrong, necessarily.

A grand total of two points. Don't build your spaceships to escape the cooties just yet.
At most, this biased page can find a single paper that claims what?
"In this paper, which looked at adult IQs, a five point higher IQ was found for males over females and the standard
deviations were found to be equal."
Five. 5% as 5/100 average. 1/20. Mountains out of molehills.
But WAIT! There's more!
This is intellectually dishonest. It misses out the basic reason for p-values – statistical significance.
Just because you have a number, doesn't make it relevant.
http://psc.dss.ucdavis.edu/sommerb/sommerdemo/stat_inf/intro.htm
But girls can't do maths, right?

Most IQxgender findings are 'statistically insignificant', literally. They rarely report this.
As in, they are not scientific and to claim their hypothesis as they claim them is also unscientific.
"Inferential statistics are used to make generalizations from a sample to a population."
OK, what is the sig. value in psychology, since it's IQ? Always .05 or 5%. P-hacking to scrape this level is common but results cannot be replicated (called the replicability crisis – or fraud if you're normal).
"In the behavioral and social and sciences, a general pattern is to use either .05 or .01 as the cutoff. The one chosen is
called the level of significance. If the probability associated with an inferential statistic is equal to or less than .05,
then the result is said to be significant at the .05 level."
1% is for medical disciplines like neuroscience. They don't use it in studies for brain differences between the sexes because they can't meet that standard. Dwell on this fact. They typically have to lower the standard of proof to publish.
Type 1 and 2 errors also come in but that's why we have meta-analysis (that these so-called high-IQ twerps don't use, single studies only).
The common anecdotal Muh MENSA is also disingenuous, since, aside from who takes the test (and results should be controlled for that, they aren't because that reduces the male score) they don't bother to find out that just because you qualify for MENSA, doesn't mean you have to join. Mind-boggling, I know. Women don't signal on this, we don't go round citing an IQ number.
The iq page with only two studies (please) concludes "Male and female mean IQs are about equal below the age of 15" – so age is an unrecognised factor? Another confound! If it's endogenous to sex i.e. nature, it would apply at all ages!
Look up as many bell curves as you can find.


Notice which is literally higher along the Y, by volume?
Now the typical 'curve' they use has super-old data, e.g.


Racially Scottish 11yos in the 1930s. Yes, that is totally relevant to the 21st century and all of time and culture. How will women ever recover?
It doesn't control for race either, which would further splinter the results.
As a final note on this section, comparisons are silly because the data is normalized i.e. what happens when you grade on a curve.
The raw data is compressed to fit the Gaussian distribution and make 100 still mean 100.


Most of the Flynn effect is scoring modern test-takers too high and comparing them to old test-takers as if the tests were equally difficult. Neither do the tests really compare to one another, even their boundary labels differ. Anything outside the total bell is ~wrong~…


Look at enough curves and you become good at spotting this.


It's deceitful to claim that just because two lines are not exactly overlapping, that the representative groups are totally distinct. A conflation, a non sequitur and false equivalence, logically.


This type of curve, very common among the intellectually dishonest, is the standard form of representing differences as a hypothetical example in textbooks. Note there is no legend, there is no X-Y bar and not even a title or a dataset given. It's a hypothetical example to demonstrate statistical differences between demographics in a population. It isn't serious, note the extreme gradient that no known dataset would imply.
To the men who claim Muh Superior Male IQ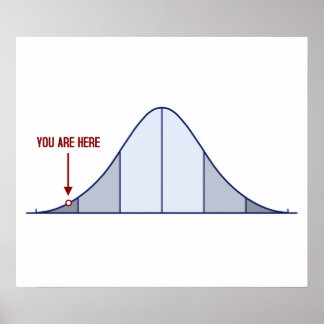 Sorry, no, you can't sit on your ass playing video games and watching porn and pretend to be better than us.
THAT is a real difference:
But men famously object to being judged off their height – oh, like IQ is nicer???
Looking at the age confound, various known metrics of intelligence (many not included in IQ) DO vary by life stage.


They never look at vice and virtue in reality. Men represent many of the worst attributes of humanity, along with the best, and I think we know which group outnumbers which.


Then again I would say that.


The atheist men linking this stuff never link to anything that makes them look bad.


You can also compare the metric of testosterone balance, 2D:4D, since they mistakenly attribute it to that hormone the ovaries also make (they don't know this).
I should also point out that the further you go from average, the more impossible it is to measure accurately (so there are no negative IQs even though logically there should be, and the tests tend to peter out around 145-175, anything beyond 180 and especially 200 cannot be measured in IQ).


Immeasurable genius – because it isn't genius. Those are polymaths and IQ is inapplicable as a norm test.
0.000000021% of the global population. Many people claim to be polymaths but cannot prove it with their actions. Even on current population numbers, it's unlikely there is a single polymath living in the world today.
http://polymatharchives.blogspot.co.uk/2015/01/the-inappropriately-excluded.html
7000000000*0.000000021  = 147, assuming all races have equal potential to polymathy, excluding class, education etc etc.
An increasing number of genes are shown to affect IQ and vary by race. I've yet to see ONE re the sexes.
https://talkfreethought.org/showthread.php?5679-Three-genetic-variants-linked-to-IQ-and-they-vary-by-race
Taleb, a certifiable genius, objects to Gaussian distributions.
They're only designed to handle simple, normative datasets.
http://rocketscienceofwallstreet.blogspot.co.uk/2012/04/nassim-nicholas-taleb-against-gaussian.html


Note: Henri Poincare was better than Einstein.

If we're treating the less-intelligent like second-class citizens, that'd be mostly male.

Just because it looks scientific doesn't mean someone, somewhere isn't fucking with you.

Don't make your reputation worse with bad statistics.

It isn't any more scientific than a Venn diagram of people who like cake versus pie.
It's ironic the dumbasses of the male population are trying to explain their superiority using maths they don't understand. Further, in all their wisdom, believe women won't notice, despite higher EQ…