along with the so-called 'feminine penis'. I despised typing that. Curse you internet.
I'm in a teaching mood.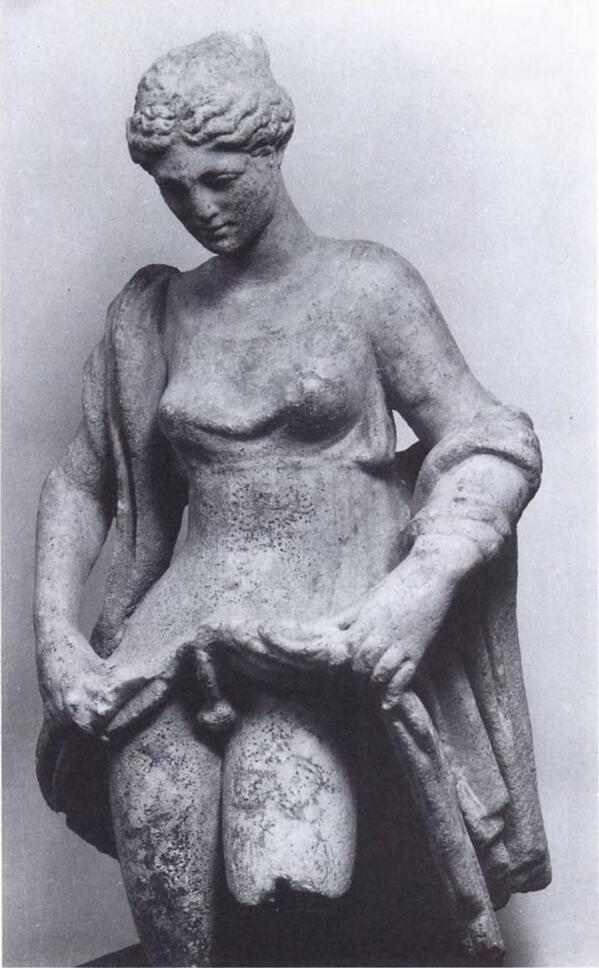 Called a anasyromenos pose.
Onto the non-sexual flashing, it's only because modern culture is heavily sexualised that we instantly view nudity as such.
Anasyrma, women flashing, is classically used to ward off evil, including demons. This is why feminists expose themselves.
It's also a de-erotic display of nudity, non-sexualising it and normalising it like it was in classical times.

I mean, it's just hair. Men have it on their face too.
We might call the behaviour flashing but there's no sexual intent or arousal whatsoever, it's comparable to the Greco-Roman attire that frequently exposed breasts or became translucent under direct sunlight. There's no shame because we also show other body parts like arms and ankles, but it shouldn't be objectified as sexual by a witness either.
There are female flashers and voyeurs but they are incredibly rare and the typical by far is male perpetrator, female victim. It falls under the clinical category of courtship disorder.
Meanwhile, the minority of men who sexualise everything in existence unless they aren't involved, (then go on a long tirade about objects like sex toys being a sign of mental illness in women) are also the reason stuff like this exists.
Can the BlowYo sex toy actually replicate the feeling of a blow job?
It's quite funny when such men, trying to appear worldly, are completely naive to the fact vibrators exist for men.
Have at it.
Should you be worried about your vagina absorbing the ingredients in your lube?
I wouldn't be shocked if this were bad for the male microbiome too.