That's the real story, isn't it?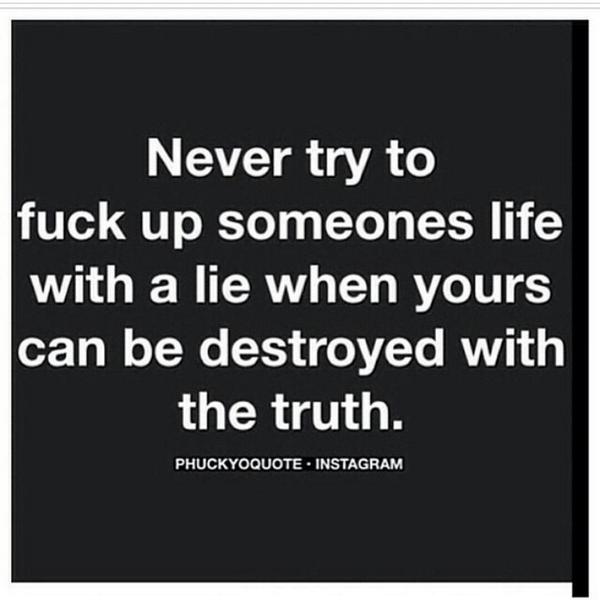 How clear does it have to be when they start on lesbians?
https://www.newyorker.com/culture/jia-tolentino/how-men-like-harvey-weinstein-implicate-their-victims-in-their-acts
If you have ever experienced sexual assault or harassment, you know that one of the cruellest things about these acts is the way that they entangle, and attempt to contaminate, all of the best things about you. If you're sweet and friendly, you'll think that it's your fault for accommodating the situation. If you're tough, well, you might as well decide that it's no big deal. If you're a gentle person, then he knew you were weak. If you're talented, he thought of you as an equal. If you're ambitious, you wanted it. If you're savvy, you knew it was coming. If you're affectionate, you seemed like you were asking for it all along. If you make dirty jokes or have a good time at parties, then why get moralistic? If you're smart, there's got to be some way to rationalize this.

When you are a young woman, and you believe in your own worth and personhood and agency, it can be hard, despite the clichés that govern this situation, to understand that an older man who takes an interest in you does not necessarily share these beliefs. And, of course, young women are not the only victims of such crimes. But this is a basic and familiar pattern: a powerful man sees you, a woman who is young and who thinks she might be talented, a person who conveniently exists in a female body, and he understands that he can tie your potential to your female body, and threaten the latter, and you will never be quite as sure of the former again.

Afterward, you are rarely presented with even a single good option. Stay silent and you have acquiesced to whatever happened. Tell a friend and nothing much will be done. Come forward to an authority figure and you'll face unfair consequences: people will be uncomfortable around you, perceiving ulterior motives; people will look for reasons that this happened to you, specifically; maybe you simply won't be believed. There will be retribution—the power dynamic in these situations makes it a foregone conclusion. Men like Harvey Weinstein prey on women who are inexperienced enough that they can be penalized if they say no and implicated if they give in….
The real question is: one-off or systemic?
http://www.tabletmag.com/scroll/246724/the-specifically-jewy-perviness-of-harvey-weinstein
Is there a prostitution problem in Hollywood? Drugs? Casting couch? Human slavery/sexual trafficking?
Vices rarely arrive alone, they travel in groups.
It's the same with criminals.
Little-known fact: confidentiality agreements are void on matters of criminal activity. No employer is higher than the State or Crown.
https://www.newyorker.com/news/news-desk/from-aggressive-overtures-to-sexual-assault-harvey-weinsteins-accusers-tell-their-stories
The playboy trope allows them good cover.
In this century it seems, the victims are using the tools of the internet to speak out.
Some employees said that they were enlisted in subterfuge to make the victims feel safe. A female executive with the company described how Weinstein assistants and others served as a "honeypot"—they would initially join a meeting, but then Weinstein would dismiss them, leaving him alone with the woman.
Sounds like a systemic abuse of power.
"That's the most horrible part of it, and that's why he's been able to do this for so long to so many women: people give up, and then they feel like it's their fault."
Anyone who disputes that has never been in a physical altercation.
Adrenaline runs out surprisingly quickly.
She said that she told Weinstein, "I am not a whore," and that he began laughing. He said he'd put the phrase on a T-shirt. Afterward, Argento said, "He kept contacting me." For a few months, Weinstein seemed obsessed, offering her expensive gifts.
Lovebombing. Twisted, makes them look good and rubs it in.
"He drags your name through the mud, and he'll come after you hard with his legal team."

"He started massaging my shoulders, which made me very uncomfortable, and then tried to get more physical, sort of chasing me around,
https://en.wikipedia.org/wiki/Biastophilia
Weinstein said, "Oh, the girls always say no. You know, 'No, no.' And then they have a beer or two and then they're throwing themselves at me." In a tone that Nestor described as "very weirdly proud," Weinstein added "that he'd never had to do anything like Bill Cosby." She assumed that he meant he'd never drugged a woman. "It's just a bizarre thing to be so proud of," she said. "That you've never had to resort to doing that. It was just so far removed from reality and normal rules of consent."

I could feel that the more I was freaking out, the more he was excited." She added, "It was like a hunter with a wild animal. The fear turns him on."
https://en.wikipedia.org/wiki/Sexual_sadism_disorder
No, urges are not an excuse.
Every sexual predator says that.
She said it was "a classic case" of "someone not understanding the word 'no'. . . I must have said no a thousand times."
Ask any expert, "No" makes rapists harder.
De Caunes told Weinstein that she was leaving, and he panicked. "We haven't done anything!" she remembered him saying. "It's like being in a Walt Disney movie!"

One male former staffer said that many of the women seemed "not aware of the nature of those meetings" and "were definitely scared." … He said that he was never asked to facilitate these meetings for men.

They spoke about what they believed to be a culture of silence about sexual assault inside Miramax and the Weinstein Company and across the entertainment industry more broadly.

…"I know that everybody—I mean everybody—in Hollywood knows that it's happening,"

Arquette said that her silence was the result of Weinstein's power and reputation for vindictiveness. "He's going to be working very hard to track people down and silence people," she explained. "To hurt people. That's what he does."

She said that she often thinks of something Weinstein whispered—to himself, as far as she could tell—after one of his many shouting sprees at the office. It so unnerved her that she pulled out her iPhone and tapped it into a memo, word for word: "There are things I've done that nobody knows."
The problem with assuming most rape accusations are fake… is that those counter allegations are statistically fake. No smoke without fire.