Does that even count as a standard or a civilization?
https://stepfeed.com/egyptian-cleric-cites-imam-saying-men-can-marry-their-illegitimate-daughters-0118
Egyptian Salafist cleric Mazen Al-Sersawi has stirred controversy, after a video in which he suggested that Islam allows men to marry their illegitimate daughters went viral.

In the video, Al-Azhar lecturer cites prominent Muslim jurist Imam Al-Shafi'i as saying that illegitimate daughters are not officially attributed to their fathers and can thus be married to them.
This is what they do. I knew this, I am playing shocked for laughs.
Deliberately inbreed. It's the plan.
If the West hadn't saved them from famine multiple times, they'd all be dead.
In the 2012 video that recently resurfaced online, he said Imam Al-Shafi'i – one of the four great Imams of Islamic jurisprudence – is known for saying men may marry their own daughters that are born out of wedlock.
Bear in mind, the punishment for adultery is death.
Al-Sersawi explained that if a man has extramarital intercourse with a woman and impregnates her, he is allowed to marry his illegitimate daughter.

Attempting to rationalize the repulsive ruling, Al-Sersawi said that according to Al-Shafi'i, the girl is "not really his daughter" since she is the result of adultery.

"She is not his daughter according to Sharia. She is not officially attributed to him," he said, adding that illegitimate daughters do not carry their fathers' names.
Look at the birth defects.
http://www.telegraph.co.uk/news/health/children/11723308/First-cousin-marriages-in-Pakistani-communities-leading-to-appalling-disabilities-among-children.html
Marrying your cousin once might be necessary, look at the Queen.
http://www.independent.co.uk/news/science/theres-nothing-wrong-with-cousins-getting-married-scientists-say-1210072.html
A single instance is fine. This is not one family nor a one-time thing.
Repeating it and preferring it when there are other options is the taboo.
https://en.wikipedia.org/wiki/Incest_taboo
To say it's less human than animal would be an insult to animals, who are also averse to inbreeding in many species.
Inbreeding means closer than a cousin, typically. Parent/child/siblings are all off-limits. Preferential cousin matches also count.
While Lévi-Strauss generally discounted the relevance of alliance theory in Africa, a particularly strong concern for incest is a fundamental issue among the age systems of East Africa. Here, the avoidance between men of an age-set and their daughters is altogether more intense than in any other sexual avoidance.
Africa is smarter than this. Literally, as you shall see.
http://www.dailymail.co.uk/news/article-513388/Minister-Muslim-inbreeding-Britain-causing-massive-surge-birth-defects.html
Half of world's Muslims are inbred due to generations of incest
But the problem isn't exclusive to Pakistani Muslims as Woolas seems to imply, but is pandemic among Muslims across the world.
Stop supporting the stupid.
"Stupidity cannot be cured. Stupidity is the only universal capital crime; the sentence is death. There is no appeal, and execution is carried out automatically and without pity." –  Robert A. Heinlein
They can't support a civilization of any order and they won't even support themselves.
Allah is their excuse to sit around expecting whitey will be their slave forever, like the Jews consider Gentiles. In either case, these are not a people with any type of prudence and/or Darwinian longevity.
The type to ask;
"Tasty seeds, where's the next meal?"
R-selection, thy symbol is a plague of locust.
https://wikiislam.net/wiki/Cousin_Marriage_in_Islam#Science_and_Statistics
A rough estimate shows that close to half of all Muslims in the world are inbred: In Pakistan, 70 percent of all marriages are between first cousins (so-called "consanguinity") and in Turkey the amount is between 25-30 percent.[11]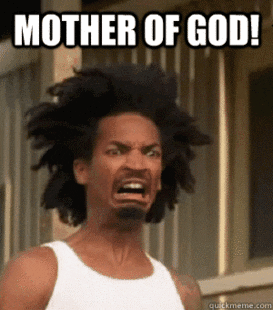 Statistical research on Arabic countries shows that up to 34 percent of all marriages in Algiers are consanguine (blood related), 46 percent in Bahrain, 33 percent in Egypt, 80 percent in Nubia (southern area in Egypt), 60 percent in Iraq, 64 percent in Jordan, 64 percent in Kuwait, 42 percent in Lebanon, 48 percent in Libya, 47 percent in Mauritania, 54 percent in Qatar, 67 percent in Saudi Arabia, 63 percent in Sudan, 40 percent in Syria, 39 percent in Tunisia, 54 percent in the United Arabic Emirates and 45 percent in Yemen.[12][13]
Over time that converges to 100%.
https://en.europenews.dk/-Muslim-Inbreeding-Impacts-on-intelligence-sanity-health-and-society-78170.html
Research shows that the IQ is 10-16 points lower in children born from related parents and that abilities related to social behavior develops slower in inbred babies:
Fair question: Why is it okay when nobility do it?
They already have HIGH IQ and they're PRESERVING it.
From?
Genetic load from outsiders. It's temporary, until better matches can be found for children and grandchildren.
So all these "why do Muslims not just wait?" questions fail to understand how easy they'd be to mow down with the army, if we only had the political will.
That's a whole SD, below their already low IQ parents.
https://disenchantedscholar.wordpress.com/2017/10/27/fun-iq-list/
Pakistan 84 there.
This is a relatively consistent finding from my extensive research.
They're already 1SD below UK average.
It isn't racism, it's them.
If you pit a sensible person who trains against a lazy one who sits around eating in a race, it isn't mentally taxing to know who'll probably win. Can you reason with that? Equality dogma is poison to console the loser. They don't stand a chance according to Second World standards, let alone First!
They won't stop being angry. They won't get less angry. They can't.
In the immortal words of Goethe, There is nothing worse than aggressive stupidity.
*drops monocle, sarcastically slow claps*
Nothing. Worse. Goethe. Master.
I feel like he'd know this.
Lurk more – HBD blogs. It's tough to be surprised after that.
Look at him go, with those little legs.
Inbreeding depression on Asian IQ
https://www.ncbi.nlm.nih.gov/pubmed/8240214
A significant (p 0.001) negative association was found between inbreeding and score on the Weschler Intelligence Scale for Children (WISC-C). In addition, the weighted mean IQ of inbred children )88.4 + or – 1.37) differed significant (p 0.001) from that recorded among 50 noninbred controls of similar age and socioeconomic status (99.6 + or – 2.0). The group means for both verbal and performance IQ subscales differed significantly and in the expected direction between subjects and controls…Additional surveys in other populations and for various inbreeding levels are recommended.
You can only deny this if you can't do math.
I know it's mean to India, but have you looked at their population boom? There's a billion of them, they chose to be poor because resources are finite but population needs to match.
A measurable IQ of 69 was found. ~titter~
Compared to the Indian average of 82, lower than Nigeria at 84.
Going back to the most recent national IQ list I posted, that would be lower than the national stated average of Kenya, South Africa, the Congo, Botswana and the Sudan. Rwanda is 70.
69 is the IQ of Ethiopia and Malawi.
Hey, I'm sure this doesn't mean much, right? Globally.
http://www.sbs.com.au/news/article/2017/03/17/islam-worlds-fastest-growing-religion-except-australia
Islam is also fastest growing religion in Europe. Can't be all bad?
Of course, Islam did originate from Asia so it's hardly surprising it's spreading so fast.
https://en.wikipedia.org/wiki/Religion_in_Asia#Islam
 South Asia and Southeast Asia are home of the most populous Muslim countries, with Indonesia, Pakistan, India, and Bangladesh having more than 100 million adherents each. According to U.S. government figures, in 2006 there were 20 million Muslims in China. In the Western Asia, the non-Arab countries of Iran and Turkey are the largest Muslim-majority countries. In South Asia, Pakistan and Bangladesh are the countries with the largest Muslim-majority. In Central Asia, Afghanistan and Uzbekistan are the countries with the largest Muslim-majority.
The IQ values do not look promising.
http://www.pewforum.org/2015/04/02/asia-pacific/
Muslims are projected to grow even faster and become the largest religious group in the region by mid-century. The Muslim population in Asia and the Pacific is expected to increase by almost 50% to nearly 1.5 billion in 2050.
Back to IQ. That pdf is formally here;
https://link.springer.com/article/10.1007/BF01082310
A three-factor analysis of variance performed on the full-scale IQ scores indicated that both consanguinity and locality affect IQ.
Muslims studied, by a man called Mohammad, connection remained despite middle-class (wealthy) subjects.
I don't think money will fix this.
Islam Inbreeding IQ and Aggression
Among the many birth defects that are the result of inbreeding are lower levels of IQ and higher levels of aggression. Yikes. That might explain the correlation for support for the brutal Islamic Law called "Sharia" and just how long a region has been Islamic.

According to Nicolai Sennels, a Danish psychologist who has done extensive research into Muslim inbreeding, close to half of all Muslims in the world are inbred:

70% of Pakistanis are inbred.
67% of Saudi Arabians are inbred.
64% of those living in Jordan and Kuwait are inbred.
63% of Sudanese are inbred.
60% of Iraqis are inbred.
54% of Muslims in the United Arab Emirates and Qatar are inbred.
25-30% of those in Turkey are inbred.
In England, at least 55% of Pakistani immigrants are married to their first cousins.
In Denmark the number of inbred Pakistani immigrants is around 40%.
I love it when others pull up good data.
https://pickeringpost.com/story/the-cost-of-islamic-incest/1316
IQ is a controversial subject, not because there are not loads of evidence pointing to how relevant IQ is. Rather, it is controversial because when you discuss it, you might hurt someone's feelings. It is estimated that, worldwide, the average IQ for Muslims is 81. Research shows that intelligence can go down 10-16 points, if one's parents are cousins.

The risk for having an IQ lower than 70, which is what we call in the West "retarded" increases by 400 percent among the offspring of first cousin marriages.

Islam is the fastest growing belief system (some call it a religion) in the world today. It is sweeping through Africa like a wildfire.
Yep.
Look at African demographics. I have done posts.

Remember: London's Jews imported them by choice.

https://search.proquest.com/openview/0687ad9f04772d67e6df48de2195ff9c/1?pq-origsite=gscholar&cbl=45619
The most important independent predictors of adolescent aggression were
troublesome and aggressive (difficult to discipline) behavior and lowintelligence
and attainment at ages 8-10.
https://link.springer.com/chapter/10.1007/978-1-4684-5170-2_10
Aggression and Its Correlates over 22 Years
It is apparent from the varied substance of the chapters in this book that aggression is an overdetermined behavior. There are genetic, constitutional, and environmental factors as well as individual learning history and specific situational events which go into determining whether a person will act in an aggressive manner at any specific time. However, the large number of possible determinants does not mean that aggressive behavior cannot be predicted or explained. Research that my colleagues and I have been doing indicates, in fact, that aggressive behavior is consistent over time and across situations despite the fact that a number of factors contribute to the behavior in varying degrees.

intellectual ability was negatively related to aggressive behavior both contemporaneously and over time, and that intellectual competence itself showed a remarkable constancy over time and across measures.
Did I mention there's a pirate bay for academic papers?
http://psycnet.apa.org/record/1987-15097-001
There's no hope for them, they cannot be taught.
In a 22-year study, data were collected on aggressiveness and intellectual functioning in more than 600 subjects, their parents, and their children. Both aggression and intellectual functioning are reasonably stable in a subject's lifetime and perpetuate themselves across generations and within marriage pairs. Aggression in childhood was shown to interfere with the development of intellectual functioning and to be predictive of poorer intellectual achievement as an adult. Early IQ was related to early subject aggression but did not predict changes in aggression after age 8.
Eight, they're set at eight.
Differences between early IQ and intellectual achievement in middle adulthood were predictable from early aggressive behavior. A dual-process model was offered to explain the relation between intellectual functioning and aggressive behavior. We hypothesized that low intelligence makes the learning of aggressive responses more likely at an early age, and this aggressive behavior makes continued intellectual development more difficult.
Incentives, as in behaviorism, do not operate in the low IQ as in the average. They are designed for regular intellects.
https://www.cambridge.org/core/journals/developmental-medicine-and-child-neurology/article/behavior-and-mental-health-problems-in-children-with-epilepsy-and-low-iq/8F61E81D9364DE7757B91E549420F220
Low IQ here, 56-84. Middle 85-100, we used to call those morons. High 101-130.
If you read the full study, that's an interesting cutoff. 85 as middle? It's over 1SD.
Results indicated that children in the Low IQ group had the most behavioral and mental health problems. 
http://bjp.rcpsych.org/content/193/3/185
IQ and non-clinical psychotic symptoms in 12-year-olds: results from the ALSPAC birth cohort
 There is a well-established association between pre-morbid low IQ score and schizophrenia. Psychosis-like symptoms in children may also be a risk factor for psychotic disorder but their relationship with IQ is unclear.
Over 6000 children
IQ was assessed at 8 years of age using the Wechsler Intelligence Scale for Children (3rd UK edition).

After adjustment for confounding variables, there was a non-linear association between IQ score and psychosis-like symptoms, such that only those with below average IQ score had an increased risk of reporting such symptoms.
High IQ aren't crazy, only the low.
 An association between low IQ score and the later development of schizophrenia has been established for many years.11–16 The risk of schizophrenia increases gradually as IQ score falls, so that individuals with an average IQ score have an increased risk compared with those with the highest IQ scores.13,14,17
Knowing the Left, they'd brag about this for money.
http://www.bbc.co.uk/news/health-39082595
https://www.mind.org.uk/information-support/types-of-mental-health-problems/schizophrenia/
https://www.theatlantic.com/health/archive/2016/07/the-enigma-of-urban-psychosis/491141/
"The Mystery of Urban Psychosis

Why are paranoia and schizophrenia more common in cities?"
Drugs can trigger it.
https://www.salon.com/2017/11/02/adolescent-pot-smoking-and-psychosis-link-strengthens_partner/
 At the World Psychiatric Association's World Congress in Berlin on October 9, Hannelore Ehrenreich of the Max Planck Institute of Experimental Medicine presented results of a study of 1,200 people with schizophrenia. The investigation analyzed a wide range of genetic and environmental risk factors for developing the debilitating mental illness. The results — being submitted for publication — show people who had consumed cannabis before age 18 developed schizophrenia approximately 10 years earlier than others. The higher the frequency of use, the data indicated, the earlier the age of schizophrenia onset. In her study neither alcohol use nor genetics predicted an earlier time of inception, but pot did. "Cannabis use during puberty is a major risk factor for schizophrenia," Ehrenreich says.
Mystery.
http://www.independent.co.uk/news/health/city-teenagers-psychosis-mental-health-country-adolescents-40-per-cent-study-schizophrenia-bulletin-a7750151.html
https://www.ncbi.nlm.nih.gov/pmc/articles/PMC2418996/
The largest study to date has demonstrated a ninefold higher risk of schizophrenia in UK-resident black Caribbeans:
Mystery.
http://www.bmj.com/content/323/7325/1336.short
http://www.bmj.com/content/325/7374/1212.short
The strongest evidence that cannabis use may be a risk factor for later psychosis comes from a Swedish cohort study which found that heavy cannabis use at age 18 increased the risk of later schizophrenia sixfold. 12 This study could not establish whether adolescent cannabis use was a consequence of pre-existing psychotic symptoms rather than a cause. We present the first prospective longitudinal study of adolescent cannabis use as a risk factor for adult schizophreniform disorder, taking into account childhood psychotic symptoms3 antedating cannabis use
http://journals.plos.org/plosmedicine/article?id=10.1371/journal.pmed.1000120
They won't be violent, the money-grubbers say.
Schizophrenia and other psychoses are associated with violence and violent offending, particularly homicide. However, most of the excess risk appears to be mediated by substance abuse comorbidity. The risk in these patients with comorbidity is similar to that for substance abuse without psychosis. Public health strategies for violence reduction could consider focusing on the primary and secondary prevention of substance abuse.
Now for genetics.
https://www.ncbi.nlm.nih.gov/pubmed/19941049
 the MAOA-uVNTR significantly predicted FSIQ, PIQ and verbal IQ (VIQ) (P = 0.009, 0.019, 0.038);
MAOA is the rage gene. Asian boys, IQ and MAO link, but ADHD confound.
https://selfhacked.com/blog/about-mao-a-and-what-to-do-if-you-have-the-warrior-gene/#Effects_ofLow_MAO-A_Levels
People with the low-activity MAO-A gene (2R, 3R) are overall more prone to violence.

Specifically, when these people feel very provoked or socially isolated their aggression will come out.

People with low MAO-A are more likely to be risk takers.  They are also more likely to take revenge and use greater force if they get screwed over, but not for small screw overs.

Mice with low MAO-A are also more aggressive in general and are more likely to start turf wars.

People and mice with low MAO-A are more impulsive and aggressive.
So the retarded form is bad, the slow kind.
https://thebiologist.rsb.org.uk/biologist-features/158-biologist/features/903-crime-genes
 The MAOA gene is X-linked, and these men and others in successive generations all exhibited problem behaviour including impulsive aggression, arson and rape.
Best preserved by incest marriage, then it's definitely passed on via the women.
http://thealternativehypothesis.org/index.php/2016/04/15/maoa-race-and-crime/
If only someone studied MAOA in Pakistan, place of highest incest marriage from Islam.
http://www.jpma.org.pk/full_article_text.php?article_id=7424
Oh wait.
They did.
 The variance was significantly different only for the anger sub-scale (p<0.05).
Does nobody just check anymore?
The X chromosomal location of the MAOA gene allowed us to determine the haplotype in these male individuals without imputation.

Aggression is a complex personality trait that is likely to be associated with the action of several genes involved in brain function.3 This is the first study investigating an association between scores on the self-reporting Buss and Perry Aggression Questionnaire and the candidate gene, MAOA, in male subjects from Pakistan.
Self-report?
In the absence of whole genome sequences from South Asia…
Why is this study so shit?
Questionnaire in this population is an intriguing observation and requires replication in other population groups. It suggests that some humans may have been evolutionarily conditioned to curb their aggressive tendencies, thus enabling them to form social groupings. Such studies will help to unravel the role of candidate genes, epigenetics, gene-environment and gene-gene interactions in the development of aggressive human behaviour.29 Genome-wide association studies or whole genome sequencing of several thousand selected individuals with carefully defined behavioural phenotypes may offer several additional candidates for replication studies and functional analyses.
Our study was under-powered due to limitations in sample size and due to the fact that some samples had to be dropped because they could not be genotyped due to limited amount or poor quality of the DNA available.
Well they tried.
A better write-up.
There is strong evidence that genes play a significant role in antisocial behavior and
aggression (Raine, 2002). A bulk of twin and adoption studies provides clear evidence
that about 50% of the variance in antisocial behavior is attributable to genetic influences
(Moffit, 2005).
MAO –
Additionally it is involved in the metabolism of many
neurochemicals such as norepinephrine, epinephrine, serotonin and dopamine, already
linked to antisocial and aggressive behavior (de Almeida et al. 2005).

Most of the common DNA variants associated with complex traits and diseases have
been studied in populations of European origin, and the possibility of altered behavior
due to different gene-gene and gene- environment interactions in the non-European
populations has remained unexplored (Yngvadottir et al, 2009).
Coincidence.
The present study is the first attempt to explore DNA variations associated with aggressive behavior in an Asian population.

The first definitive evidence of MAOA gene involvement with aggression was
reported in a large Dutch kindred with a new form of X-linked, nondysmorphic, mild
mental retardation described as Brunner Syndrome (Brunner et al. 1993). The affected
males of this family showed abnormal behavior such as aggression, arson, attempted rape
and exhibitionism.
https://www.ncbi.nlm.nih.gov/pubmed/24326626
http://theunsilencedscience.blogspot.co.uk/2012/12/scientists-rediscover-violence-gene.html
https://www.ncbi.nlm.nih.gov/pmc/articles/PMC3105117/
 In order to account for any potential issues arising from the ethnic stratification of the sample, the analyses were then repeated omitting the 47 cohort members of Maori, Pacific Island and Asian ethnicity.
Coincidence.
Why are you studying Whites instead of Asians, we've done this. Decades now.
Grounds for Difference by Rogers Brubaker.
Collectivism, my old friend…
Is there a genetic contribution to cultural
differences? Collectivism, individualism and
genetic markers of social sensitivity

Monoamine oxidase A and social rejection
That's the section they can justify politically how the crimes of non-whitey are all the fault of whitey.
this polymorphism influencing sensitivity to social input in general
Are Muslims outraged by everything? Impossible, I know.
Particularly for the sensitivity alleles of the
A118G and MAOA polymorphisms, it appears that the experience
of being excluded from the social interactions of
others can be particularly aversive

Given that there is a higher prevalence of these putative
social sensitivity alleles in East Asian populations than in
Caucasian populations, there may be a relationship between
the relative proportion of these alleles and the predominant
cultural forms in a population. In collectivistic cultures, relationships
are enduring due to social ties that are reified by
mutual obligations between members of the family, clan, or
religion. These relationships are so salient that the self is
defined by them. Thus, the implicit construction of the self
in members of these cultures is inherently relational (Fiske
et al., 1998)
So casual.
I think you can begin to see why there isn't much research on this topic.
It would be expensive and embarrassing when trade deals are on the table.