The free speech Left.
That is waiting for you.
That is your ally.
That is what you're left with, if it's Just The Left. Domestic terrorism.
SO MUCH FOR THE TOLERANT LEFT.
http://www.seanedwards.com/liberalism-fascism/
This is a step in the right direction, but fascism is more centred around the people and culture than a simple authoritarian system structure based on someone you can't dissent from and vote out. We already have that with Juncker of the EU. Lenin, Mao, Stalin…. it isn't rare.
Starve the beast. They don't believe in property, they shouldn't be given any filthy capitalist money. Let them set up an anti-fa commune and they're free not to associate with evil whitey or whoever else oppresses them with civilization.
Neither group wishes to give up the freedom of association nor the right to life (and self-determination).
https://www.liberty-human-rights.org.uk/human-rights/what-are-human-rights/human-rights-act/article-11-right-protest-and-freedom-association
Necessarily included in the right of association is the freedom not to associate with others.  There is no right for any individual to join a particular association if other members of the group decide not to include them or to expel them on the basis that their membership was not compatible with the aims and interests of the association.
It's about who owns the land.
You didn't build that.
aka
If you stole it, I can steal it too.
Are you sure you want to inherit this? Are you quite sure?
Watch it for five minutes. I bet you can scarcely struggle two.
What, would anti-fa support Trump defaulting on the national debt, since property isn't a thing?
China owns your asses.

https://www.cnsnews.com/news/article/terence-p-jeffrey/only-federal-reserve-owns-more-us-federal-debt-25t-china-12t
"As of the end of August, according to the Treasury, entities in Mainland China owned $1,200,500,000,000 in U.S. Treasury securities."
check it: http://ticdata.treasury.gov/Publish/mfh.txt
That's just embarrassing.
'A potentially serious short-term problem would emerge if China decided to suddenly reduce their liquid U.S. financial assets significantly…. The initial effect could be a sudden and large depreciation in the value of the dollar… and a sudden and large increase in U.S. interest rates … The dollar depreciation by itself would not cause a recession since it would ultimately lead to a trade surplus (or smaller deficit), which expands aggregate demand…. However, a sudden increase in interest rates could swamp the trade effects and cause (or worsen) a recession. Large increases in interest rates could cause problems for the U.S. economy, as these increases reduce the market value of debt securities, causing the prices on the stock market to fall, undermining efficient financial intermediation, and jeopardizing the solvency of various debtors and creditors. Resources may not be able to shift quickly enough from interest-sensitive sectors to export sectors to make this transition fluid.'"
China's gonna stab you to death with a knife that reads MADE IN AMERICA.
Was the iPhone worth it?
U OWE
https://www.nationaldebtclocks.org/debtclock/unitedstates
$63,043.
Debt as % of GDP
106.23%
You are producing less than you owe.
Recession doesn't have a concrete definition but that should be it.
And from NASDAQ's site, conspiracy truther alt right site that it is. #fakenews
http://www.nasdaq.com/article/the-us-debt-catastrophe-is-closer-than-you-think-cm874272
I know this and I'm barely paying attention. Why don't you?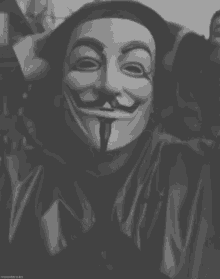 Click off the hentai porn and onto some numbers.