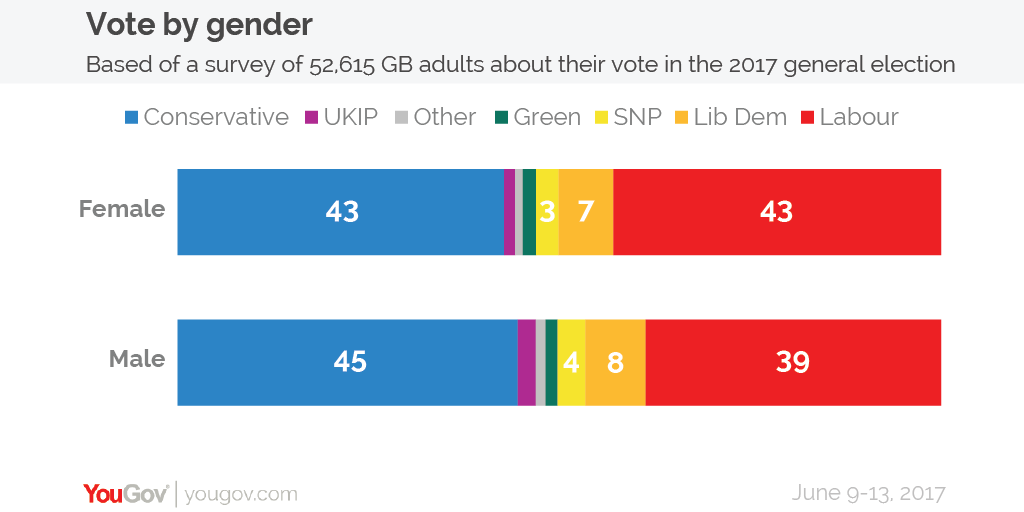 +5% conservative on the last election.
https://yougov.co.uk/news/2017/06/13/how-britain-voted-2017-general-election/
Conservative leaning. Again.
Fuck you. Do your research before insulting us.
This election was literally split down the middle, unlike the past one I covered.
Why does this matter?
Record number of women standing and a record number of women not voting (reported 2015).
If you look at the most well-known left-leaning in sum, Labour+Lib Dems+SNP = 51% of men voted for the far Lefties.
Men are not getting smarter.
Shall we revoke their suffrage?
On what grounds?
The right to vote includes the right to abstain or vote stupid.
In this case, suicidal.
Ah, but this wasn't predicted, say the wrong people.
https://yougov.co.uk/news/2017/04/25/demographics-dividing-britain/
"However, these two things cancelled each other out meaning that ultimately the Conservatives polled about the same amongst both men and women. Going into the 2017 election women are, if anything, slightly more (three percentage points) likely overall to vote Tory."
Quit blaming us. It's the working class men and the signalling middle.
The margins are so wafer-thin if you got those in order, there'd be no problem.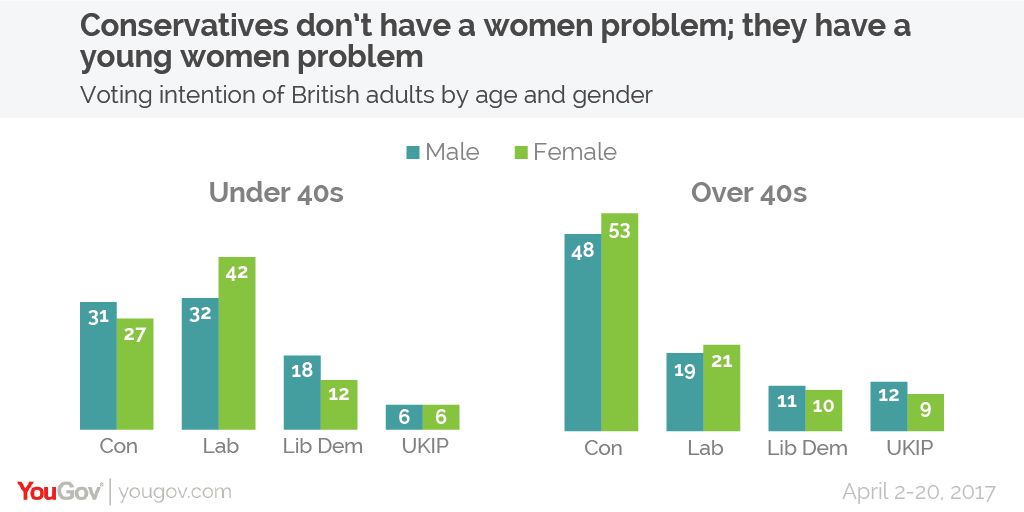 As you can see in that article and the first one, the classes vote more reliably than the sexes, and the races even more than that (for more/less Gov).
Women were never really banned from voting, that's another piece of American BS.
Choose a new meme, you look silly to anyone who looks this up.
https://disenchantedscholar.wordpress.com/2016/01/20/womens-suffrage-is-a-feminist-frame-actually-universal/