I looked this up because, by one researcher's standard, it turns out I'm not a Millennial but actually Gen Z and it gave me a miniature life crisis. Considering that fact, I am quite obviously Gen Y, I consoled myself.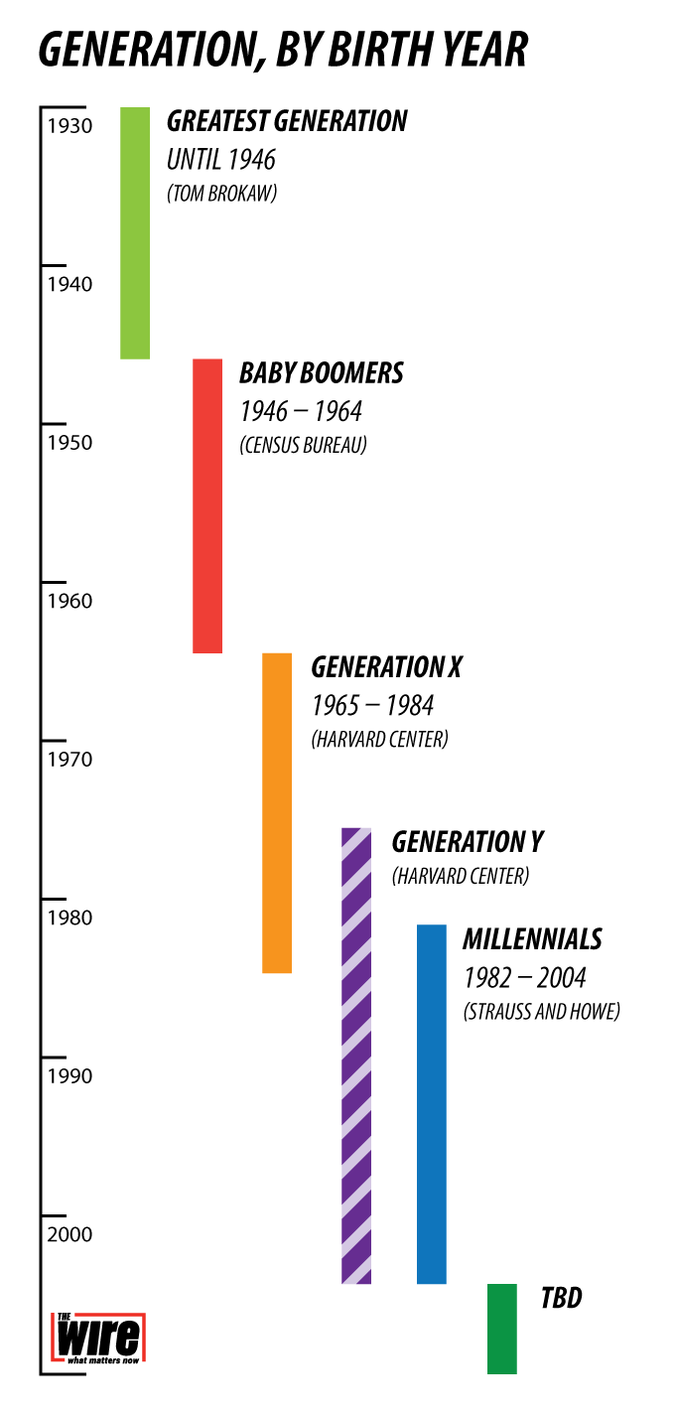 The only one really set are Boomers because the post-War period was stark and easy to define.
I'd say 1999 should be the cut-off for Gen Y and all else since is Gen Z.
I do wonder what we'll call the one after.
Core values and other details here