http://genetics.thetech.org/ask/ask41
"Also the language spoken by some Native American people closely resembles ancient Asian languages."
They're trying to whitewash how they conquered that land by using the multiple migrations line, like it was all peaceful and refugee signs.
"Some years ago archeologists found the remains of an ancient settlement in Chile. They were surprised to find that it was 12,500 years old. This is much more ancient than the Clovis People! Also, the skeletons found in this site resemble more the people of Polynesia than the inhabitants of Siberia. The theory is that these people may have arrived by boat to America from Polynesia. Now we believe that there were separate groups of people who came to America from Asia."
And what did they find there?
No people whatsoever?
Pull the other one.
"Scientists looked at mtDNA from many Native Americans and many Asians. They were surprised again. Based on their DNA, Native Americans belong to five different groups. Groups 1-4 are closely related to Asian people. The fifth group is most closely related European or Western Asian people! So it seems most Native Americans are originally from Asia and as you said fundamentally Asian. However, it seems there are some whose origins are from Europe
You don't think the Spanish had anything to do with that last bit?
Notice the concealment of saying Truth OR easily explained Lie.
This is also why you don't take the current population donating genes for the original population by label.
See Turkey for a wealth of examples.
NatGeo, who recently sank to the depth of letting Emma Watson use one of their accounts, corroborates this lie.
https://news.nationalgeographic.com/news/2013/11/131120-science-native-american-people-migration-siberia-genetics/
"Great Surprise"—Native Americans Have West Eurasian Origins
Yes, it is a great surprise to anyone who reads. When we showed up, they didn't live in a White-level culture. They were still shitting anywhere like animals (China still has this problem), using women like animals (Middle East) and living a primitive lifestyle, like animals.
Red =/= White.
The only "white supremacy" I've ever seen is how every other race tries to claim at some point that they're secretly actually white to dilute the term and borrow achievements. No, go to another treehouse.
"Oldest human genome reveals less of an East Asian ancestry than thought." One study by liars = fuck-all.
Noble savage photo because why not?
We introduced horses but ignore that fact.
https://www.livescience.com/9589-surprising-history-america-wild-horses.html
"The last prehistoric North American horses died out between 13,000 and 11,000 years ago, at the end of the Pleistocene" the noble savages ate them
"It is well known that domesticated horses were introduced into North America beginning with the Spanish conquest"
Back to NatGeo
"The study authors believe the new study could also help resolve some long-standing puzzles on the peopling of the New World, which include genetic oddities and archaeological inconsistencies."
That happens when your field has almost as many liars as social psychology.
For those not in the know
Fields by penetration of liars:
theoretical physics, where no idea is ever stupid enough (we'll find something eventually, give us money)
social psychology and sociology, social pathologies (illegal since the time of Stalin*)
forensics and genetics, archaeology including cultural (you are not who you think you are, give us money)
For 2, see https://en.wikipedia.org/wiki/Political_abuse_of_psychiatry_in_the_Soviet_Union
Sub*: (you are all sinners against the State and we can help you, give us money)
"I hadn't expected anything like this. A genome related to present-day western Eurasian populations and modern Native Americans as well was really puzzling in the beginning. How could this happen?"
Uhuh.
Only Eurasian though, huh?
You couldn't go the full hog and say exclusively European. There is no Eurasian. It's a labeling convention.
"DNA from the remains revealed genes found today in western Eurasians in the Middle East and Europe,"
See? Do you see why the bit above now? The assumption is false. The whole thing after falls apart.
"humans occupied this region of Siberia throughout the entire brutally cold period of the Last Glacial Maximum, which ended about 13,000 years ago."
Humans never migrated during the Ice Age….
"This study changes this idea because it shows that a significant minority of Native American ancestry actually derives not from East Asia but from a people related to present-day western Eurasians," Willerslev said.
Well, does that mean the Asians 4/5 genome invaded and slaughtered the European part?
If only there were a name for such an event.
"The meeting of those two groups is what formed Native Americans as we know them."
Meeting? Like, round a table or a stump…?
I hope you're learning how to spot this.
"Although we know that North Americans are related to East Asians, it's striking that no contemporary East Asian populations really resemble Native Americans," he said.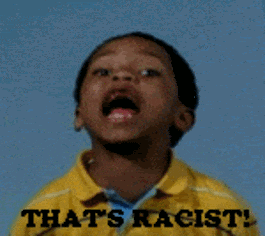 Wait, race is not only real but biological, traceable and you can SEE it?
"It's not like you can say that they are really closely related
sub-race
to Japanese, Chinese, or Koreans, so there seems to be something missing. But this result makes a lot of sense regarding why they don't fit so well genetically with contemporary
maybe they're primal ones? Occam's Razor.
East Asians—because one-third of their genome is derived from another population."
That's called rape. You think the Spanish just decided to stop playing nice one day?
The findings could also allow reinterpretation of archaeological and anthropological evidence, like the famed Kennewick Man, whose remains don't look much like modern-day Native American or East Asian populations, according to some interpretations.
There it is, the money shot. The purpose for doing the study and publishing in Nature. As an excuse to twist and hide other, real findings. I knew it.
Kennewick Man isn't allowed to be an original settler of different racial composition because it doesn't fit the Narrative. Calling one group Native when they're not is really, really biased?
"Maybe, if he looks like something else"
Suddenly ambiguous "scientist".
Many questions remain unanswered, including where and when the mixing of west Eurasian and East Asian populations occurred.
trans. This lie is not consistent but fuck you, we're going with it.
The Siberian child "was found buried with all kinds of cultural items, including Venus figurines, which have been found from Lake Baikal west all the way to Europe.
Yes, I'm sure he was a feminist. It can't have been a sculpture of his mother to play with?
Why do all found objects of women have to be sexual? It's a kid, it's a toy.
"So now we know"
yes, that's how science works
"the individual represented with this culture is a western Eurasian, even though he was found very far east."
Sample of one. No. Where are your boundary lines?
He could've just moved or been isolated by the weather conditions. No guarantee he permanently lived there.
"It's an interesting question how closely related this individual might have been to the individuals carving these figurines at the same time in Europe and elsewhere."
Now the exclusively European thing comes in. AFTER all the "evidence", with this one guy's opinion.
There is no white people apparently, only shades of Asian. That's the new narrative. White people don't exist, never existed. Sure, Asians can't do dairy but if you dare suggest that was evolution, why, you're basically Hitler.
This guy's opinion
"The scientific enterprise that Dr. Willerslev helped invent now sometimes crosses into culturally sensitive terrain."
He's the standard but he can't, like, lie to us with it.
"Last June, he and his colleagues published the genome of an 8,500-year-old skeleton from Washington State known as Kennewick Man, or the Ancient One."
Well, he got what he wanted. In 2015.
"During his research, Dr. Willerslev met with representatives from the tribes. One tribe agreed to donate DNA for his study.
Kennewick Man, Dr. Willerslev and his colleagues concluded, was related to living Native Americans."
Pings to me. Why wouldn't you follow procedure and publish the ancient DNA first, in public, THEN compare to known tribes, plural?
Do you know the odds of that, based on the diversity of the tribes alone? It happens to match this one guy? Do you know how astronomically unlikely that is? He just happens to shoot a bulls-eye on horseback from 500 yards away.
I wonder what his political motive is:
"The Yukaghir were not an exotic tribe living in utter isolation. In fact, virtually all of them could count Russians and people from other ethnic groups among their ancestors."
Prior study: https://www.medicalnewstoday.com/articles/247747.php
In what they describe as the most comprehensive survey of genetic diversity in Native Americans
clue: more than one guy
so far, the researchers studied variation in Native American DNA sequences.
not matches, magical pixie dust matches
They found that while most Native American populations descend primarily from one migration, there were two later ones that also made a significant genetic contribution.

The first migration, that led to the majority of Native American populations, was of a single group called the "First Americans" that crossed from Asia to America in a land bridge called Beringia, that existed during the ice ages more than 15,000 years ago, say the researchers, whose efforts were co-ordinated by Professor Andres Ruiz-Linares of the department of Genetics, Evolution and Environment at University College London (UCL) in the UK.

"The Asian lineage leading to First Americans is the most anciently diverged, whereas the Asian lineages that contributed some of the DNA to Eskimo-Aleut speakers and the Na-Dene-speaking Chipewyan from Canada are more closely related to present-day East Asian populations," says Reich.
Contrast this with Mr They're NOT Related to Japanese/Chinese/Koreans.
Someone is lying.
It appears that 50% of the DNA of Eskimo-Aleut speakers comes from the First Americans, while in the Na-Dene-speaking Chipewyans, 90% of their DNA descends from the First Americans.

In the West-East re-mix, it seems some Eskimo-Aleut speakers migrated back to Asia, as the genomes of Naukan and coastal Chukchi populations of north-eastern Siberia carry some "First American" DNA.
Backwash truth, not original lies. Fuck you, first guy. This one actually conducted his research first by date but isn't in National Geographic.
The analysis was not straightforward, because the researchers had to find a way to rule out genes from the European and African populations that arrived in the Americas from the late 15th century onwards.
Bold theirs. That time.
Ruiz-Linares says they managed to develop a method to "peel back" the addition of those genes to the mix, which he says "allowed us to study the history of many more Native American populations than we could have done otherwise".

The team included researchers from: Argentina, Bolivia, Brazil, Canada, Chile, Colombia, Costa Rica, France, Guatemala, Mexico, Peru, Russia, Spain, Switzerland, the UK, and the US.
Point me the better study.
You know it's important when the Guardian gets on board and sticks in an oar.
https://www.theguardian.com/science/2018/jan/03/ancient-dna-reveals-previously-unknown-group-of-native-americans-ancient-beringians
"This is a new population of Native Americans," said Eske Willerslev
Guess from that line.
2018 – new race guys! I just tripped over one this time! I dunno why these groundbreaking new findings keep happening to me!
compared the genetic makeup of the baby, named Xach'itee'aanenh t'eede gaay or "sunrise child-girl" by the local community, with genomes from other ancient and modern people. 
Old + New = Old but also New? WTF.
Why not just publish the girl's DNA alone THEN… oh, nevermind. You know, you know.
They found that nearly half of the girl's DNA came from the ancient north Eurasians who lived in what is now Siberia.
white?
The rest of her genetic makeup was a roughly even mix of DNA now carried by the northern and southern Native Americans.
how
literally, how does that work? And both? Despite little to no admixture, in the other guy's study?
"Using evolutionary models"
Oh, okay, he just made it up.
"About 25,000 years ago, this group mixed and bred with ancient north Eurasians in the region"
Lies you will like, in newspaper form.
Is that a snide reference to conquest and rape? Denying the backflow? Who knows, it's so vague you could throw a kitchen sink in there and make it work.
"Those who settled in the north became the isolated ancient Beringians, he said, while those who moved south, around or through the ice sheets, split into the north and south Native Americans about 15,700 years ago."
So you found …nothing.
The other guy said about the initial migration. You just made up a name and stuck it (see the issue with shitty labels?) on an already-known group. A purer group.
But there is another possibility. Ben Potter, an archaeologist on the team from the University of Alaska in Fairbanks, suspects that the Beringians split from the ancestors
that's called a race
of other Native Americans in Asia
are they Asian or not?
before both groups made their way across the land bridge to North America in separate migrations. "The support for this scenario is pretty strong," he said. "We have no evidence of people in the Beringia region 20,000 years ago."
translation: We have no convenient evidence of Asians in the region.
To piss some people off: Absence of  evidence is not evidence of absence.
If only their job were getting evidence.
Like a real scientist.
I may not be an expert on fishing but something doesn't smell right about this.
Connie Mulligan, an anthropologist at the University of Florida, said the findings pointed to a single migration of people from Asia to the New World, but said other questions remained.
Questions like, what are you smoking?
My money is on Benjamins from the taxpayer. I'm right, aren't I?
You aren't allowed to notice the black swans and maybe it will go away, maybe people will forget.
He added that he was unconvinced that the ancient Beringian group split from the ancestors of other Native Americans 20,000 years ago, because even tiny errors in scientists' data can lead to radically different split times for evolutionary lineages.
Oh, the Harvard guy can science. Excellent.
Nice to know someone's almonds are shaking.
Yes, "errors."
When this fraud comes out, can the people doing it go to prison, please? If you robbed the Fed directly they would but if there's academic fraud…. suddenly they can play dumb?
It even happens in cancer research: http://www.sciencemag.org/news/2018/03/cancer-researcher-ohio-state-university-resigns-following-multiple-misconduct-findings
Guess the race of the guy cheating. Clue: same as Eton.
I didn't know – when it was their job, they accepted money to do?
They actively applied for this money, and suggested they did know?
http://www.sciencemag.org/news/2015/07/mysterious-link-emerges-between-native-americans-and-people-half-globe-away
Both detect in modern Native Americans a trace of DNA related to that of native people from Australia and Melanesia.
American Indians actually aborigines?
They concluded
falsely
that all Native Americans, ancient and modern, stem from a single source population in Siberia that split from other Asians around 23,000 years ago and moved into the now-drowned land of Beringia.
We wuz Siberians.
But the Science team also found a surprising dash of Australo-Melanesian DNA in some living Native Americans, including those of the Aleutian Islands and the Surui people of Amazonian Brazil.
They looked for evidence?!
And found it?!
I am shook.
Some anthropologists had previously suggested an Australo-Melanesian link.
So it isn't new.
They noted that certain populations of extinct Native Americans
who killed 'em
(hint: other "Native Americans")
had long, narrow skulls, resembling those of some Australo-Melanesians
everything skull is phrenology people in the distance, stampeding
distinct from the round, broad skulls of most Native Americans.
They'd love to say that isn't science.
That's a typical Asian skill btw.
drew on a different source population in Asia. A similar claim was made for the Kennewick Man, the iconic 8500-year-old skeleton from Washington state, but was refuted when his genome was published by this team last month: He is related only to Native Americans
Was it?
And doesn't that strike anyone as unusual at all?
The Science results also counter the Paleoamerican model. When the team sequenced the DNA of 17 individuals from the extinct South American populations with the distinctive skulls, they found no trace of Australo-Melanesian ancestry.
No trace? What could this mean?
I'm sure they'll tell us what to think, hold onto your European horses.
So how did living South Americans get a dose of this Australo-Melanesian DNA?
this nobody can deny, nobody can deny!
"A possible explanation is that the connection reflects more recent gene flow," says Science co-lead author Eske Willerslev
That guy. Again.
You see, once something is refuted, nobody bothers to double-check it for… centuries.
Don't question the High Priests of Science, kids! Ignorant is the new Evil!
This is a unique situation because there were two studies on the same subject in the same field published at the same time. Hence my spotlight. One of them is either innocently misguided (uhuh) or lying.
Hubbe, however, counters that the study could have missed telltale DNA in the ancient populations because its sample size is "extremely small." geneticist David Reich of Harvard Medical School in Boston and leader of the Nature team, agrees, noting that the genomes from the 17 ancient relict populations are incomplete and provide very low coverage.
I wonder which is which….
Hubbe, however, counters that the study could have missed
he knows, he knows they're full of it
That's the "bitch, I KNOW you iz lying" of academia.
telltale DNA
actual evidence
in the ancient populations because its sample size is "extremely small."
fuck-all
geneticist David Reich of Harvard Medical School in Boston and leader of the Nature team, agrees, noting that the genomes from the 17 ancient relict populations are incomplete
they know this before doing it
and provide very low coverage.
Planned, totally planned. They don't care about the methodology, only what they falsely conclude and agree to, ahead of time.
Well, when in doubt, the guy getting the most coverage in the Guardian is lying.
His own paper also finds this mysterious Australo-Melanesian DNA in some of the same modern populations 
Look for evidence, it pops up!
reaches a different conclusion about its source. His team analyzed partial genome sequences of 106 Native Americans from 25 populations in Central and South America, and compared them with DNA data from 197 populations from outside the Americas.
Which is the better method, I dunno.
through a now extinct population they call "Population Y"
note no stupid new naming labels for the idiot-papers
that may have lived somewhere in East Asia and contributed genes to both very early Paleoamericans and to Australo-Melanesians.
That fits!
That fits the evidence around us so much better!
Let's go back to 2001
https://www.ncbi.nlm.nih.gov/pubmed/11543902
We have been studying polymorphisms of HLA class I and II genes in East Asians including Buryat in Siberia, Mongolian, Han Chinese, Man Chinese, Korean Chinese, South Korean, and Taiwan indigenous populations in collaboration with many Asian scientists.

Regional populations in Japan, Hondo-Japanese, Ryukyuan, and Ainu, were also studied. HLA-A, -B, and -DRB1 gene frequencies were subjected to the correspondence analysis and calculation of DA distances.
See JF's video what is white? for genetic distances.
The correspondence analysis demonstrated several major clusters of human populations in the world.
Hmm.
"Mongoloid" populations were highly diversified, in which several clusters such as Northeast Asians, Southeast Asians, Oceanians, and Native Americans were observed. Interestingly, an indigenous population in North Japan, Ainu, was placed relatively close to Native Americans in the correspondence analysis.
Think back to Mr They Can't Be Related To Japanese, where's the evidence?
One google search, you POS.
Distribution of particular HLA-A, -B, -DRB1 alleles and haplotypes was also analyzed in relation to migration and dispersal routes of ancestral populations. A number of alleles and haplotypes showed characteristic patterns of regional distribution. For example, B39-HR5-DQ7 (B*3901-DRB1*1406-DQB1*0301) was shared by Ainu and Native Americans.
specific alleles not good enough for you?
They are more Japanese than they could ever be Siberian.
A24-Cw8-B48 was commonly observed in Taiwan indigenous populations, Maori in New Zealand, Orochon in Northeast China, Inuit, and Tlingit.
subraces also apply in Asians, true
These findings further support the genetic link between East Asians and Native Americans. We have proposed that various ancestral populations in East Asia, marked by different HLA haplotypes, had migrated and dispersed through multiple routes. Moreover, relatively small genetic distances and the sharing of several HLA haplotypes between Ainu and Native Americans suggest that these populations are descendants of some Upper Paleolithic populations of East Asia.
So-called modern "Native Americans" are genetic Asians, deal with it.
We can look one allele at a time.
We can specify the types of Asian they are and are not.
Now for some Asian slavery to round things off, I'm tired.
There are plenty of studies like this if you actually cared to look.
https://www.sciencedirect.com/science/article/pii/S0002929707606557
However, this, together with other odd features of the island's Y-chromosomal gene pool, is best explained as the genetic impact of a 19th century Peruvian slave trade in Polynesia.

These findings underscore the need to account for history before turning to prehistory
you can't say that's ancient unless modern is discounted entirely
and the value of archival research to understanding modern genetic diversity. Although the impact of the Atlantic slave trade on the distribution of modern genetic diversity has been well appreciated, this represents the first study investigating the impact of this underappreciated episode on genetic diversity in the Pacific.