https://news.nationalgeographic.com/news/2005/07/0719_050719_britishgene.html
Despite invasions by Saxons, Romans, Vikings, Normans, and others, the genetic makeup of today's white Britons is much the same as it was 12,000 ago, a new book claims.

In The Tribes of Britain, archaeologist David Miles says around 80 percent of the genetic characteristics of most white Britons have been passed down from a few thousand Ice Age hunters.
Note the precision of language. That is a scientist.
Technically, there's no such thing as British.
There was no British Empire, it was the English Empire. You didn't see the Welsh fucking up anyone.
Despite all the Guardian articles trying to make out we were awful, the People aren't fooled.
https://www.independent.co.uk/news/uk/politics/british-people-are-proud-of-colonialism-and-the-british-empire-poll-finds-a6821206.html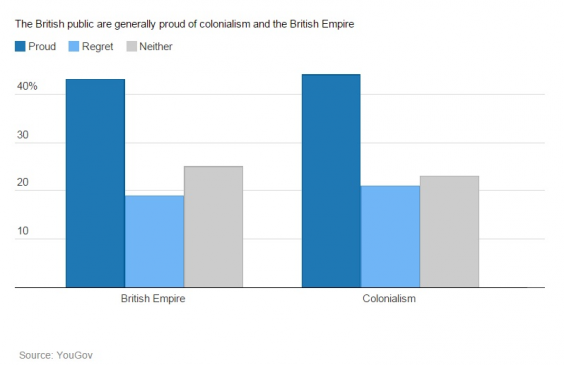 YouGov found 44 per cent were proud of Britain's history of colonialism while only 21 per cent regretted that it happened. 23 per cent held neither view.

The same poll also asked about whether the British Empire was a good thing or a bad thing: 43 per cent said it was good, while only 19 per cent said it was bad. 25 per cent responded that it was "neither".
Americans don't understand how political and meaningless the term British is.
Since the collapse of the Empire, it's been meaningless.
People are either English, Welsh, Irish or Scottish. Sometimes a combination.
There are also little islands like Jersey that have their own flags.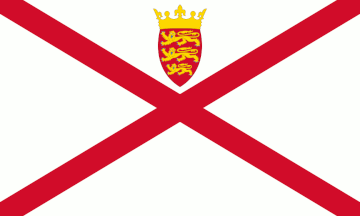 Cooler than ours but derived from England's original Three Lions heraldry.
The British is typically, Great Britain, and the union of the four countries is incredibly recent (Union Act 1707, 1800). It's a term about what the Queen owns, similar to the UK but without pesky parts of Ireland.  Jane Austen's novels are older than Great Britain. England is a country in its own right, Parliament and the Queen are based there. It's the central country.
The British Isles covers the most landmass. It's huge. It's geographic and includes a lot of tiny islands.
So again, if you're discussing where a person is from, to say they're from Britain is technically incorrect. At least, what Britain? Great? Isles? What? It's like saying someone is European, unless you mean the continent (correct but vague) you cannot mean the legal construct (EU) because nobody's DNA originates from a legal fiction. There is no such physical PLACE. There is no DNA for Britain, (sometimes ancient Briton, as in the study above) but it's either English from England, Irish from Ireland, Scottish from Scotland or Welsh from Wales. British is meant to be from Britain but nowadays everybody has a British passport, a passport grants citizenship and financial entitlements it changes nothing about your DNA. To refer to blood, genes and ancestry, you cannot be British. It would be like referring to your occupation, it's a legal thing.
Recently they've tried to claim dilution.
http://www.dailymail.co.uk/sciencetech/article-5312697/DNA-map-Britain-Ireland-reveals-Viking-genes.html
"Researchers have found 50 distinct genetic clusters (classified into broader groups) in Ireland and Britain"
That contradicts your headline.