If I don't correct the pedophiles trying to feel normal, who will?
Humans are considered by some biologists to be a youthful looking species. We have weak (gracile) jaws compared to say, gorillas and large heads compared to say, chimps.
Stop trying to snowflake a biological possibility of prevalence.
It isn't Asian or even characteristic of Asians (anime isn't real!), it's more prevalent in women than men (but common to humans) and can occur in Asians. However, most Asians have narrow, upturned (i.e. not round) and small eyes – thus cannot count under that heading. They are the least youthful on that feature!
You know, on average and before Daddy's plastic pays for new plastic.
There are plenty of Asians who don't have it (most by definition, attractive people are always a minority in their own population) and get the most surgery in the world to reset their masculine bone structure where possible in easy areas like the jawline and brow bone.
The technical un-PC term is "pedomorphic" so….
yeah…
Don't go round telling people you find that hot.
Another error made on purpose by perverts?
Young isn't the same as sexually immature. Men are sexually disgusted by signs of sexual immaturity so quit pushing that or show me some amazing, ironclad studies to back up your claim.
p.s. A fetish isn't covered by sexual selection. Please stop getting evolution wrong, America! If you'd pass over the many white, black, whatever else women with larger eyes and smaller gracile (not under-developed/inbred/immature) chins then what you really have is Yellow Fever, a paraphilia (fetish). The Kibbe gamine type exists in all races and Asian culture expects women to fake it. So they do.
Youthful (but NOT immature!!!) features indicate health. That's it. That's all.
As in, an Asian looking really cute by plastic surgery with no waist, boyish hips and poor fertility doesn't count under the biological model as fit. Because it isn't real. Biology covers what is natural only. It also covers evolved historical conditions, new transportation and the race mixing that is possible isn't covered because it's novel. I've covered as much as possible that's available to discuss online with the medical issues boyish women have with childbirth. If C-sections didn't exist, a lot of Asian women would die, especially if the baby is half-white. Most women who go in for IVF are Asian (and have a higher failure rate than White women) and nobody knows why because nobody is allowed to study racial differences openly.
If they cared about these women, they'd study things to actually help them.
Fetishists miss the part about the eye shape and size because the common black eyes (again, contacts don't count as genetic!) cue to their stupid brain that the woman is in love with them (pupil dilation) and not a threat.
Their cartoons look like white women, they get surgery/hair dye/makeup/skin glue/fake eyelashes to look like white women and their husbands cheat with Russian prostitutes. Actions speak louder than words.
What's been called "psychological neotony" by some obvious pedophiles is emotional retardation and intellectual immaturity. That's all retardation is, being stuck in an earlier stage of development. Humans have life stages, to not grow up is disturbed. They are just as bad as the vapid Valley girl.
If it's vapid and stupid when white women do it, it's the same when Asians do it. Stop white (yellow?) knighting. Fake femininity is obnoxious.
Neotony or in accurate anthropological terms, pedomorphology is allowed in society because we're decadent, it is a sign of civilizational regression to encourage showy incompetence. It's literally the female equivalent of the soyboy. They're useless and act like children to get out of their citizen's duties in life. And you're falling for that?
It's your life to ruin, I guess?
Black women have a tendency to act strong to get male resources, Asian women have a tendency to act weak to get male resources. White women can go either way with Eastern European acting weak and Western Europe acting strong(er).
But your hierarchy is fake science.
As a race, the "neotonous" features as characteristic belong to Europeans.
Show me a mathematical computer study that tops this.
Marquardt female ideal, sexually mature and youthful.
Proportionately large eyes, high, well-formed cheekbones, full but not huge lips and narrow mouth (youthful mouth indicator for femininity, not fullness which men have moreso) and a fine nasal bridge, soft brow bones and cherry chin, gracile thin jawline and thinner overall face shape closer to oval ideal, 2:1 ratio.
Shapely philtrum (predicts uterine health), proportionate ears and nostrils (evolved to climate), healthy eye distance (neither too big or too small, beauty is healthy average because it shows a low mutation load)!
Fits closest to Europeans, matching up to corroborating dating site selection data and male preference attitude surveys who would preferentially date a European woman.
European fits it best based on youthful features, then Africans because they have large eyes and full lips and THEN Asians. The eye area is crucial for this. If you don't have youthful eyes, you don't have it.
One warning:
Looking like a baby also means looking like a boy, femininity is different. It is not childish, it's womanly.
The classic beauty within her race does not look like a girl.
Femininity has certain features which coincide with youthful and healthy.
Women have longer, thinner faces including noses and paler skin than their racial male counterparts. This is constant throughout all races. Don't look at models for an average, they've had work done.
Basic rundown for you to begin your own research.
I hate explaining the obvious. The white woman picture has filled lips, ignore that detail.
You might argue, where's the Marquardt data for that?
Here's the face-on beauty ideal for women from their global dataset.
Name that race.
Fully feminine and neotonous face with the contours shaded correctly.
Note the longer nose but more delicate bone structure (as opposed to yang angular).
Note the thinner face and reduced mouth width.
Basically everything above it.
Oval, check. Thin but not under-developed nose, check. Round curved brows, check. Narrow mouth with full lips (so incredibly proportionately feminine). Soft features including round normal eye shape, check. Heavily dimorphic, check. Long face compared to male average, check. Small but developed chin, check. High delicate cheekbones, check.
Example of those IRL.
This is so blitheringly obvious to me I struggle to put it into words.
I guess I've been trained to see this but did you never notice?
Really?
Pretty/cute/sexy are absolute shit compared to beauty.
Black women are higher on this trait of neotony than Asians and everyone talks about them like dirt when they don't deserve it.
Africans have great eyelashes too, unlike the majority of Asian women.
The eye area is the hallmark of this trait. So African women can look great in 20s makeup.
I'm redpill which means I tell the truth, even when it isn't about my own group.
Compare with the Asian standard model based on the dataset of averages.
Looks very masculine to me. Very angular, very strong, very yang.
No, neotony is the least Asian thing. I'm sure their surgeons will be pleased to hear you ever considered otherwise. One sign an Asian woman had surgery is that her chin now looks inbred and under-developed, like European royalty sometimes did.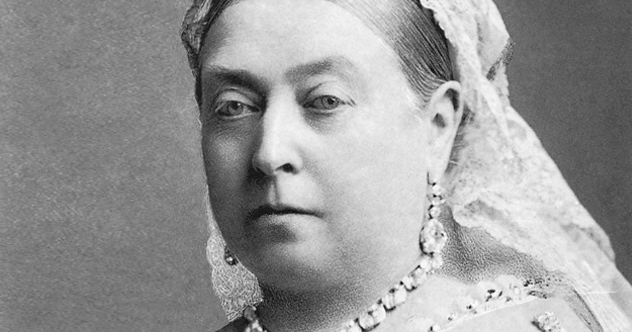 Her larger Asian skull formed in the uterus and by chopping and sliding and trashing the bones to look more European, by proportion it now looks weird and doesn't fit with the rest of the head's bones.
There's a definite look. Example in white people.
The chin looks weird. Not a good look.
Cute?
You can't hide your real bone structure, even with surgery.
The skeleton is inside you.