Do I believe in this? No.
Do other people? Yes.
Do they act on it? Yes.
So it's relevant to discuss. Can't believe I need to put a bloody disclaimer but…. here we are.
I post because the Q stuff is warming up. Plus, fun. Like the astrology post. F-U-N.
Personally, I just think they're rebranding NWO with Trump's grandkid and co.
A lot of people suspect a serious attack is imminent, some on the Dome, I suspect Mecca would be first, the magic rock is precious to billions. Since they need Christians and Muslims to wipe one another out (all deaths would count as sacrifices) and then eliminate whoever's left.
That's the round-up of conspiracy you won't hear much online. A lot of normie reaching stuff is coming out in the coming months. Maybe a few offerings as bait we should ignore. Well, who knows?
It's Chinese whispers, innit?
Baron Criminel – mindless stabbings, self-mutilation, there is a theory that the MK Ultra stuff might be demonic possessions in some cases. It would be impossible to test for this. How do you falsify that?
Reminder, you can type a skull by looking. Pretty much every voodoo skull is male, it's weird.
Erzulie: http://faculty.webster.edu/corbetre/haiti/voodoo/biglist.htm
"As soon as someone is possessed by her, they are washed and dressed in finery. She is a high class mulatto who walks with a saucy sway to her hips. She is a "woman of the world" and is fond of sugary drinks. She is compared to Aphrodite. She is pleasure-loving, extravagant and likes to give and get presents. She fond of men but mistrusts women as rivals. She is a woman of etiquette, and when she pretends to speak French, she purposely talks in a high pitched voice.
She is a master of coquetry. She may simply visit with her servants, or she may eat or drink with great delicacy. She loves to dance and is the most graceful of all the loa. She is quite special to men and will dance with them, kiss and caress them, even in an often embarrassing manner."
I heard Sparkles used voodoo oils to snag the Ginger Prick. Come to me, I believe. Some variant.
https://disenchantedscholar.wordpress.com/2018/07/15/they-dont-even-hide-now/
Heard proof of the bolded, reliable proof.
Grinding: "After they are dressed up they must then perform the banda dance, an erotic dance in which one imitates the movements of copulation."
Drums.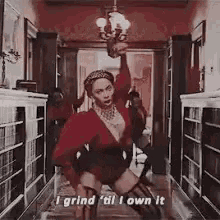 Reading about voodoo reminds me of the evil that was Sweet and Wild Africa, an 18+ documentary from 1982 that even piratebay refuses to carry. If you want to be horrified for 90 minutes, try to find it, I can't.
Contains pure savagery, redpilled me on Africans like nothing else could.
Seriously, never watch it. Youtube took it down and I'm glad.
"Ghede is a clown, an interrupter, a coarse fellow. He wears formal black attire and a high silk hat with dark glasses and a cane. He smokes cigarettes and drinks rum. Likes to mount young girls. When he is pleased, he's quite a clown, but hard to handle when angered."
picturing Obama in that sparkly costume
even though we've all seen "Michelle's" dancing video by now
This is a name to remember:
"Ogun is an Orisha who many view as having a somewhat dark sensibility. Many apatakis depict him as being a target of rejection and taunting by other Orishas. One story that often scares people is the one of his rape of his mother, Yemaya. Some don't understand why and how that could have happened, and why that story is told."
somewhat dark, yeah
"Offerings to Ogun should generally be live animals killed during the ceremony. If you are not comfortable with killing larger animals, you can kill snails and offer them to him.
[refer back to https://disenchantedscholar.wordpress.com/2017/10/15/ever-notice-how-many-satanists-are-misogynists/ ]
In fact, women who are not children of Ogun or Oya should probably not give blood offerings, at least not themselves. If you have recently won an election or become the leader of a group or organization, and must give a blood offering, you may ask a man or a female child of Ogun or Oya to do the deed on your behalf.
You can also pay him in pain. Have a sparring match with someone, and whoever loses the match acts as the sacrifice during the ceremony. In a pinch or if you are a child of Ogun, you may give him your own blood without fighting first, if your tradition allows for this and has the proper ceremonies for it. Blood shed in battle is the best though."
finger-biters want war
"In blood offerings Ogun, rather than Eshu, is served first. He is the only Orisha who can actually kill through unnatural causes. Where the death face of any of the warriors can cause an incidental, situational, or natural death, Ogun is the only one who is permitted to power a knife or other metal weapon such as a bullet, in the physical realm, and direct it towards a target. Some supposed suicides of murderers or other bad people may well have been executions carried out by Ogun.
So where one may go to Shango for courage and skill, to make sure that your targets are hit on the battlefield, you should call on Ogun. Also, when you have to actually kill a sacrifice, being in Ogun awareness will allow you to do it as cleanly and humanely as possible."
muh freedom of religion
"…Ogun's sacred oil is curojo, or red palm oil."
Finding the likes of this stuff on Epstein's friends would seal it.
If you don't practice voodoo, why did we find a voodoo knife buried on your property?
"He likes thick, hearty soups that have all the goodness of blood. This is a good enough offering if you don't have access to animal blood or snails. Notice, this is a soup made mostly of things that grow inside the Earth or dark places near the Earth."
Like tunnels.
UK Column was right all along but just scratched the surface.
13 MOST DANGEROUS DEMONS
"ASMODEUS – The orgy-loving ancient Hebrew devil of sensuality.
ASTAROTH – Female demon worshipped by the Phoenicians as the goddess of lasciviousness."
That's one way of putting it, they try to make out like temple brothels were a thing. Nope. A cult thing.
"BILE – Eons-old Celtic god of Hell." bullshit, Celts were peaceful
conspicuous omission of Moloch