I wish I were joking.
A Paedophile Has Been Spared Jail Because 'Prison Would Be Difficult For Him'
Sometimes the headlines write themselves.
Why become a judge if sentencing is so hard?
Is the judge one?
We all know by now the connection between ADD/ADHD and how it's the new dyslexia PC term for low IQ – the spectator had an article on it ages back.
But he clearly has an adult mind and prison is supposed to cause suffering.
Sexual predator snowflakes will eventually be shot, you know they wouldn't last a month under SHTF conditions.
"should be considered alongside the welfare of that person" No.
He didn't care about the welfare of other humans, what rights can he expect?
"You are vulnerable in prison" now he knows how normies feel around him
"and in my view it is now doing you harm" that is the purpose of punishment
,"and will now only entrench your anti-social behaviour rather than reform it." Not how it works.
ASPD is a personality issue, it's the brain. Nothing reforms it.
Bring back hanging or the prisons will continue to overflow.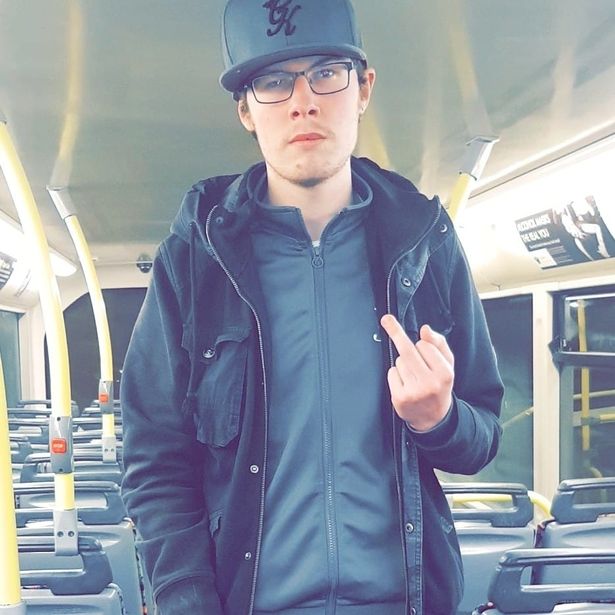 Pedo face  + white gangsta prick – checks out.
check the glasses, missing the beard
"after hearing he had ADHD and other prisoners had bullied him into performing sexual favours"
Oh the sweet sweet irony.
So we're supposed to give a shit the predators don't wanna be around their own kind?
What right do the rest of us have to be as far away from it – safe – as possible?
"Sweet targeted multiple girls between the ages of 13 and 14 and attempted to groom them, sending them videos of him masturbating and dick pics whilst asking them for sexual favours, but fortunately none of them actually took him up on the offer because they realised that he was just a massive creep."
How many PUA incitement books had he read? Sending unsolicited dick pics is harassment minimum. There's no appeal to stupidity on that.
Well, that PUA shit doesn't actually work. There's just too many of them now. Pedos and other similar creeps with similar MOs. Gen Z, the current teens, are wise to this Roosh muh alpha bullshit. The kids are smarter than the pedos targeting them.
I'm sure the prison guys would love to see his dick though. He has a willing audience there. His close-set eyes and twink body would be mighty popular on a permanent wing, he can count a lotta notches.
Why no asylum then? Solitary? He needs a shrink, at least. Asylums exist for that purpose.