Reminder: funded by Bill Gates and the CCP.
UN-cover for New World Order, One World Government.
And Bill Gates is already predicting another pandemic, somehow.
This chappie deserves a follow.
"I spent 12 hours translating it into English, so you can understand it in 12 minutes."
I know former intelligence ops when I see it. Well done on choosing the right side, son.
nb This will force America's hand to become yoked in under it, via the World Health Assembly later.
Reminder: https://petition.parliament.uk/petitions/614335
111k thus far. We did it!
I'm not pasting the whole thing, go read CS's thread himself.
"I did a quick search and counted how many times certain words appeared in the Zero Draft.
Vaccine/Vaccines/Vaccination x 33
Surveillance x 30
Misinformation x 7
Privacy x 5
That should give you the general vibe of the thing."
Funding: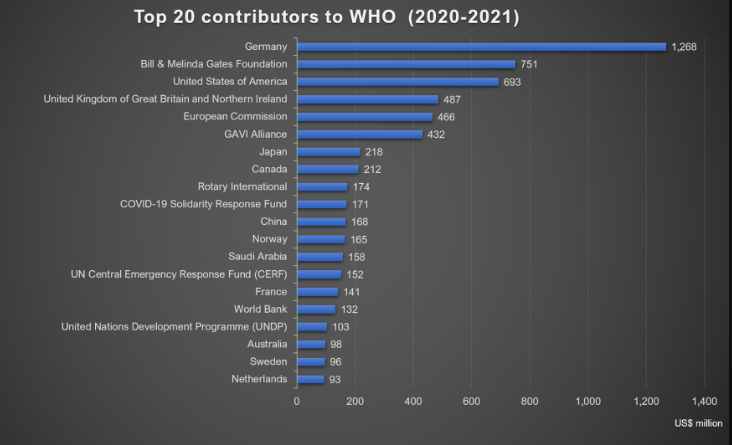 World Bank, as if you needed more convincing.
WE ALREADY GIVE THEM MORE THAN THE SODDING UN. THEY EFFECTIVELY ARE THE UN.
"Member states to give WHO more money…" THAN ABOVE
FUCK YOU WE'RE A TINY ISLAND
WE THE PEOPLE WANT REFUNDS
OR REEE-FUNDS
"Temporary" initiatives developed as a response to Covid-19, made permanent. And expanding their focus….."
The eternal lockdowns currently occurring under the CCP, but everywhere. Even Italy, Vox. Picture someone barricading you into your home to starve and beating your scared cats and dogs to death in the street, as you look on from a tower block window, helpless to intervene. Bitchute has videos of the CCP holding people down and raping them with those toxic needles.
Is that traditional? I don't think so.
Communists are monsters, postmodern monsters.
You are no longer a human with rights, but a vector of disease like a rat during plague.
"STRENGTHENING THE INTERNATIONAL HEALTH REGULATIONS • More capacity for genomic testing • Development of plans for emergency preparedness, surveillance & response • Development of National Focal Points (NFP's) with sufficient authority in each country"
Genomic testing, why need that after all the genomic experiments? To better monitor batch outcomes m'dear. If it all did the same thing, why force people to record which ones they received?
If you think refusal is an option, you're not paying attention.
China is known to be developing genetic weapons, and also stealing white DNA samples from the arrogant to sequence 'genius' and steal it from us. Go ahead, look it up.
The CCP wants YOUR DNA they already have their own people's on file.
Same place with tracking software monitoring your face in public, coincidence? Surveillance.
Response? Martial law, raids of the non-compliant, seizure from preppers to disperse equally etc.
Ultimately? Those camps in every country, starting with Australia? UK's "mega prisons"?
You only have a response to surveillance if you find non-compliance. Response means punishment.
Punishments will be REGULATED.
"• Development of travel and trade regulations"
Could not buy nor sell, lest ye had the Mark. Gray State trailer.
Will Trump ever comment on this? Or bluster about some random celebrity?
Americans, demand to Trump Jr on twitter for a comment on this Treaty.
"• More sharing of public health data and information with WHO"
BREACH OF DATA PROTECTION ACT IN THE UK, HUMAN RIGHT TO MEDICAL PRIVACY, INFORMATION LIKE CLOT SHOT "STATUS" COVERED UNDER NUREMBERG CODE FREEDOM FROM EXPERIMENTATION, FREEDOM FROM FORCE, COERCION ETC.
So this is trying to make a global database including your medical data, DNA, so you cannot run.
They anticipate runners.
A system so safe and great, they have to barricade the exit, too!
Forced genomic testing, what transpires? Results.
I wonder if they'll 'happen' to discover the clot shotees are no longer human? Zombie people, mutants technically, no longer biologically 100% natural and organic. Then conveniently no longer 'qualify' under human rights? GM humans.
Any mere attempt to steal personal, private data alone is a severe violation of human rights, national statutes like data protection (that the NHS is held to) and overthrowing Nuremberg, it seems. The public cannot be consented to do this via government. The government is elected to work on their behalf, not make medical decisions FOR them. They are not children, not disabled, not dependents and they have mental capacity to act with liberty. Right to refuse. It's an individual decision and government does not own our bodies. The recent opt-out organ donation law and recent attempt to make a medical database for "research" in this country now make sense, huh? Do you trust the CCP with your life's data? DNA?
"• Development of a digital certificate of vaccination" DOMESTIC PASSPORTS, SUPERMARKETS
"• Development of digital contact tracing in the international context" BYE BYE SOCIAL LIFE OI U GOT A LOICENSE FOR THAT CHINWAG?
This will be done via private companies getting gov grants so slap the nearest libertarian today.
Because socialism is okay, if they're enslaving the whole world under an LLC!
The death squads are privatised, thus fine. – libcucks
Reminder: the Nazis stamped people as human/untermensch first.
This did not end well for the stamped. You may 'pass' today, but tomorrow?
PAPERS PLEASE – UN/WHO/GATES OF HELL
At least the pubs are closing. Just following orders, my arse.
To enforce this on private social lives, military checkpoints will be required.
Like an abusive spouse. Called coercive controlling behaviour. Recently illegal.
"Where are you going? Who are you seeing? Show your QR code. No code? No charged phone? Prison it is, then. Comply next time, it's your choice."
"• Increased vaccine development, manufacturing capacity & regulation
• Initiatives to ensure people with limited means receive vaccines & other counter-measures"
Translation: more and forced. Regulating compulsory injections.
Counter: beat down opposition with batons, if necessary, French style. Drag people from their homes. Take children away from parents. Typical CCP tyranny.
This bit is insightful, final two paragraphs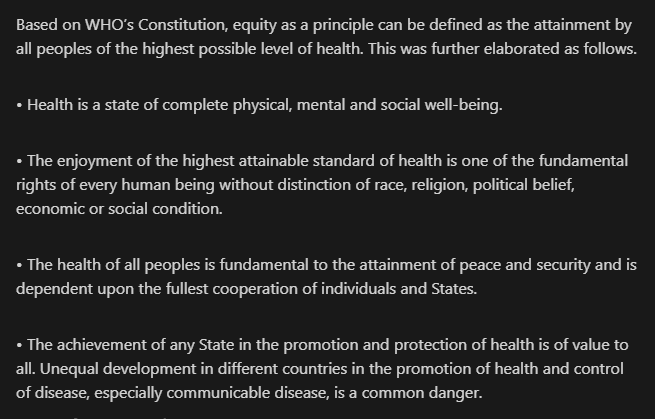 "There will be no peace (from us/WHO/CCP/UN) until all "individuals" on EARTH comply with whatever we undemocratically illegitimately decide is "fundamental" to their 'health' and "security" (from our punishments). Mental and social wellbeing is dictated by compliance and obedience. By mental health law, asylums and mega prison (camps) are an option for those who refuse to kneel to Evil.
Big appeal to consensus reality. Magical thinking, King Canute style. Health cannot be defined. Invalid.
If any country backs away in any regard (unequal "development" is compliance, obedience) and refuses to control and oppress the individuals comprising its population, they will be considered a national danger by other nations. This implies invasion starting with Chinamen under blue UN hats. No begging for mercy from people who don't speak English. This is likely how America shall be invaded, to "save" it from itself.
Actual doc: https://t.co/Ep6eZKasdG
"WHO Pandemic Treaty / Zero Draft Highlights / TL:DR review • More surveillance • More power to WHO • More funding to WHO • More restrictions on information • Less privacy • Less free speech • Less personal freedom • Less national sovereignty"
No, love.
Global surveillance using CCP face recognition data and DNA tracing across the planet. No escape.
WHO (UN/CCP/Gates) become de facto One World Government, New World Order emerges from it.
WHO controls all national banks, since they're national and this 'treaty' is international. This is why the WORLD BANK is backing it. It's a centralisation for total control. No appeals, no alternatives.
No privacy, becomes illegal. No refusal, no denial of consent. No opinion only obedience, wrongthinkers imprisoned for 'disinfo' with the NWO process proof. No personal freedom, need permission to leave your home, purchase food, which food (rations), carbon credits to travel and social credits according to 'healthy' GMO plant diet (implied, since they can easily relate this to health and DECREE it, COMMAND it) and nationhood DIES. You are no longer a citizen of America/France/Italy/England, but a serf beneath the WHO. They dictate where you shit and if you can wipe. Supranational serfdom, cult of control freaks.
Unelected power, impossible to check or oppose in any conceivable way. Violates English Bill of Rights, Magna Carta and ancient common law of US/UK. This shouldn't even be tabled. The government cannot sign over its own role, it's a paradox. They represent only. No transfers.
Despite mostly funding the WHO ourselves, they'd own us?? And you won't rise benefits with inflation?
Medical Martial Law, WHO becomes your government, hiding behind 'health', which is unfalsifiable as disease. HUMAN BEINGS ARE NOT A DISEASE.
Freedom is not a disease.
as you can see, Parliament, this paper definitely exists: